We want to show our appreciation to the heroes in your hometown!

Enter your Hometown Hero for a chance to win an Ultimate Tasting Voucher for 2 OR an Upgraded Tasting Voucher for 2 AND a bottle of wine for locals! (For residents of Glens Falls, Queensbury & Lake George. Vouchers good for future use.)
We will select 25 winners on June 25!
Complete the form below to enter your Hometown Hero into our giveaway! You can also email ilovewine@adirondackwinery.com the following information & a photo if you have one to enter your Hometown Hero.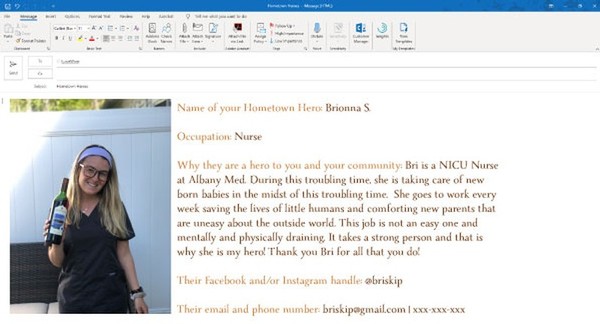 THANK YOU SO MUCH to everyone out there on the frontlines, helping make our world a safer place! We are so GRATEFUL for you!