Join us in the tasting rooms for a new experience each day!
We've got something different going on every day during the week in the tasting room beginning in June and lasting throughout the summer season!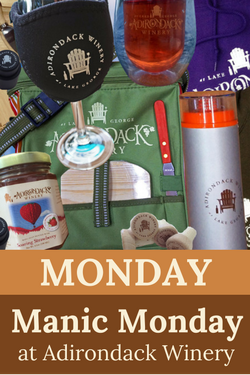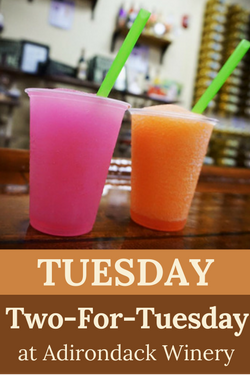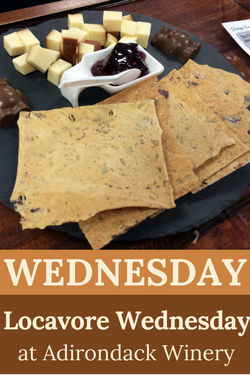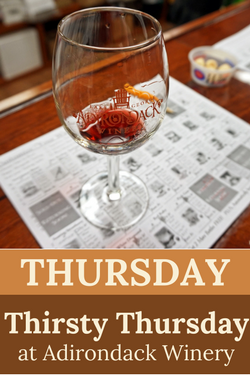 Manic Monday:
It's shopping mania every Monday! Take 10% off your purchase of delicious gourmet food items, must-have wine accessories, and the perfect gifts for the wine lovers in your life in the tasting rooms every Manic Monday! (Some exclusions may apply)
Two-for-Tuesday:
Stop by the tasting rooms and enjoy our two-for-one special! Every Tuesday this summer you can enjoy 2 wine slushies or wine cocktails for the price of 1! We're always switching up the flavors with delicious options like Peach Bellini, Blueberry Pomegranate, and Pina Colada - grab a friend and come in for a refreshing deal!
Locavore Wednesday:
Drink local, eat local, support local!
It's all about the food when you stop into the tasting rooms every Wednesday this summer for our locavore day! Enjoy our slate plate special for just $8, complimentary samples of local gourmet food products & get 10% off any food items purchased in-store!
Thirsty Thursday:
Stop into our tasting rooms and spend your #ThirstyThursday with us this summer! Every Thursday we'll be giving you a little extra with your wine tasting session! Enjoy a FREE premium or dessert wine taste of your choice with the purchase of a standard $7 wine tasting!
And of course, we'll be offering wine tastings daily starting at just $7 per person!