Where to Stay & What to Do When You Visit Adirondack Winery's Tasting Room
Adirondack Winery is fortunate to have close relationships with many longstanding Lake George area businesses with excellent reputations! Here are our recommendations of Where to Stay, & What to Do when you visit!
---
WINERY ROOM PACKAGES AT LOCAL PROPERTIES
Make the most of your stay in Lake George by booking a room at a local lodging property that includes a Winery Gift Basket, complete with wine, glasses, souvenirs and tasting session vouchers! The following hotels include Adirondack Winery in some room packages or add-on options, visit their websites or contact each hotel for specifics of their offers.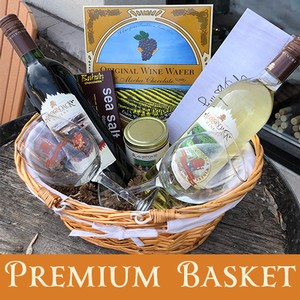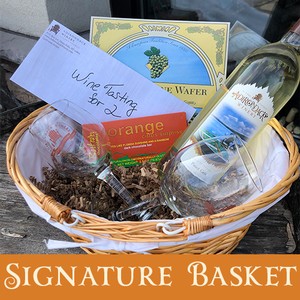 ---
RECOMMENDED HOTELS
If you don't see the hotel you want to stay at listed, we also offer a delivery service of our Premium Baskets to any hotel in Lake George Village.
Details apply for gift basket delivery:
Must Order $50 Value+ Gift Basket minimum for delivery by Adirondack Winery.
Minimum 24 hours notice preferred for delivery. Please note that due to staff limitations, we may not be able to accomodate all delivery requests.
Valid 21+ Picture ID required by recipient (or pre-organized by you with hotel front desk staff)
Call (518) 668-9463 and ask for the Tasting Room Manager to order.
---
RECOMMENDED ATTRACTIONS
Where To Eat
There are a handful of Lake George area restaurants that proudly serve Adirondack Winery wines. We'd love to see you visit their establishments to enjoy our wines while you savor a great meal!
Search our Where to Buy Map for Restaurants Carrying our Wines>>
RECOMMENDED RESTRAUNTS