Bolton Private Group Reservation Policies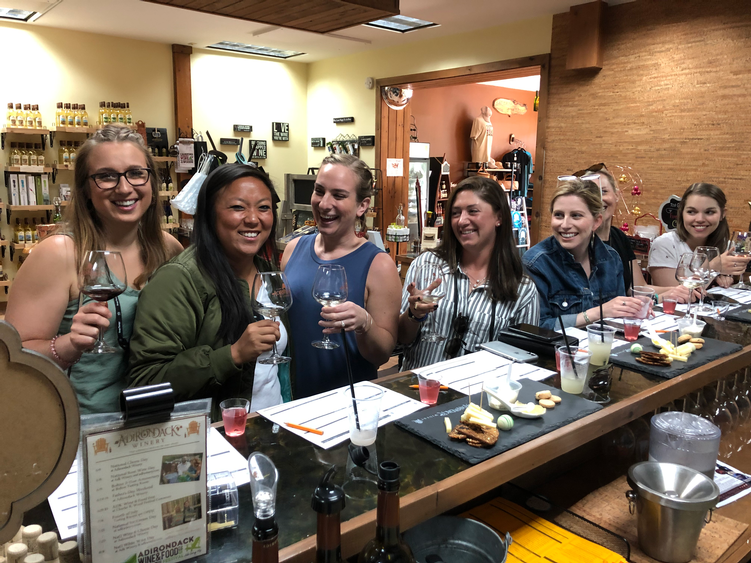 Scheduling: Group reservation times will be considered on a case-by-case basis by our General Manager. Holiday weekend and peak season weekend time slots may not be available and may incur an additional charge. Certain reservations may only be accepted outside of regular operating hours.

Reservation Length: The allotted time is a 2-hour window for your group. If your group is late, this will cut into the allotted window and your time will not be extended.
• If our schedule allows, you may be able to add a 3rd hour to your reservation at a fee structure as follows:
- 10ppl (+$65) | 11-20 ppl (+$115) | 21-30ppl (+$180) | 31-40ppl (+$230) | 41-50ppl (+$280)
- Your additional hour includes 1 featured wine slush or seasonal wine cocktail per attendee.
• If your group remains in the space beyond the arranged reservation end time, there will be a charge of $25 per each additional 15 minutes, without additional services provided.

Advance Notice Required: Reservations must be finalized at least 3 weeks in advance.
Payment: Your reservation is not confirmed until full payment has been made.
Refund Policy:
A minimum of 3 weeks' notice prior to your reservation is required for cancellation or reductions in group size, in order to be eligible for a full refund. Such notice must be given via phone (518-668-WINE) AND email (
ilovewine@AdirondackWinery.com
) along with the reason for the cancellation. If a group does not arrive within their scheduled reservation window and does not contact Adirondack Winery to cancel or attempt to reschedule within 48 hours of their original reservation time; then no refunds will be issued.
If "Guest of Honor" items were part of your reservation (ie, the Personalized bottle, Stainless Steel Wine Tumbler) those items will be available for pick-up in the event of a cancellation. Store credit may be available for the remainder of the reservation fees in the event of cancellation with appropriate notice.
Tasting Space: Please understand that Adirondack Winery's Tasting Rooms are licensed New York State Satellite Retail Locations; therefore, we are only licensed to pour tastings of our wines and sell bottles for off-premise consumption. We do not serve wine by the glass, provide seating (although limited stools are available for handicap or injured guests), or other "wine bar" amenities.
Our Bolton Landing Private events take place in our "Main Tasting Space". There is a small front entry room where guests will be welcomed into the space. This area is also utilized to provide customer service to our regular guests during open hours when our main tasting space is reserved for a private event.
ID / Non-Tasting Guests: Guests must present a valid photo ID (United States Driver's License or DMV issued Non-Driver ID, Passport, or Military ID) showing age 21+ to taste. Space is only reserved for members of the group participating in the tasting.

If guests are under 21 and are seen handling wine, they may be asked to leave the premises and purchases may be denied, avoiding the appearance of breaking State and Federal laws.
Food: Adirondack Winery's Tasting Room does not have a full kitchen, therefore, with approval from winery management, a limited amount of food that does not require heating or cleanup may be brought in the tasting room during your event. Keep in mind the standard reservation is 2 hours, so cleanup must be completed by the time the reservation ends.
Behavior: Adirondack Winery's Tasting Room is not a bar. We ask that you please drink responsibly, before, during and after your tasting and that safe driving is ensured. Our Tasting Room staff may refuse service to a member of your party if they are intoxicated or acting irresponsibly. We may request this member(s) of your group be removed from the tasting room. No refunds will be issued if any members of your group are required to leave due to lack of ID, intoxication or unacceptable behavior.