May 23, 2017 | Adirondack Winery "Survival Kits", Seasonal Favorites | Adirondack Winery Staff
Backyard BBQ Survival Kit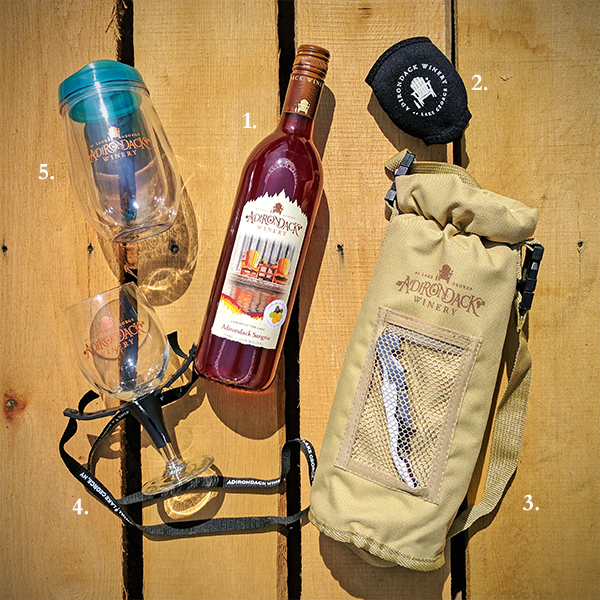 Barbecue season is officially here! Be prepared for backyard gatherings with family and friends with these 5 essentials:
(clockwise from top center)
What would a barbecue be without the official Adirondack Winery wine of the summer?! Adirondack Sangria packs in all the refreshing flavor of your favorite, traditional sangria recipes without the work and waiting!
Chilled wine? No sweat! VinoHugs keep the temperature of your wine cool no matter where you are. 3-way stretch neoprene and handwashable, fits most glasses.
Never arrive empty handed! This bag is waterproof and insulated, so it can keep your wine cool and safe on your way to the party! It even comes with a corkscrew too!
Food's piled on your plate and there's nowhere to sit ... good thing you don't need hands to hold your wine glass! You'll never lose track of your wine when you're wearing it!
An Adirondack Winery Favorite! Leave the glass at home and grab a go cup! Air insulation keeps your wine cooler longer, and press-on lid prevents spills and makes pouring and sipping a cinch. Best part, it's available in four colors, so you can spot your wine from across the yard!
Comments
Aricka

@ May 25, 2017 at 8:03 AM

Is this BBQ kit for sale? I totally want one please!!!!! :-)

Commenting has been turned off.