Join us on Sunday, October 27th as we walk to support patients and families of those diagnosed with breast cancer!
The Making Strides Walk will benefit the the American Cancer Society's Making Strides Against Breast Cancer of the Adirondacks.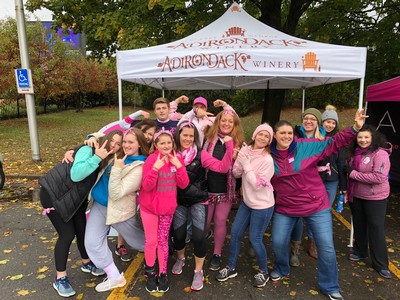 We would be honored to have our incredible customers march with us as we walk to support those who have had this terrible disease touch them or someone they know personally.
The easy 3K walk starts at noon at Cool Insuring Arena in Glens Falls, but we'll be there at 10 a.m. to rally the team with a special Drink Pink Adirondack Winery table. We hope to see you there!
As the Flagship Sponsor of the event, we are looking to raise $8,500 for this amazing organization. We hope you join us and help support Making Strides and the work it does to assist those diagnosed with breast cancer and their families.