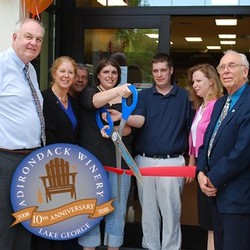 It's been a decade since Mike and Sasha Pardy celebrated their grand opening of Adirondack Winery in Lake George. Ten years later, they're about to celebrate their milestone 10th anniversary - and invite you to join them in a celebration of 10 years of fantastic wine and experiences with customers like you! Join us for our centerpiece of the weekend's festivities - an Amazing five-course wine dinner that is both infused with and paired with your favorite Adirondack Winery wines! Make the most of your weekend with us with events at both our Lake George and Bolton Landing tasting room locations, featured food and drinks at the Fort William Henry, and so much more in between! Tickets are on sale now!
Join us as we celebrate 10 great years with a weekend-long event featuring a special wine & local food pairing flight, vendors, games, prizes and more!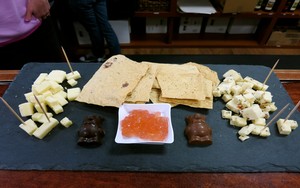 In honor of our tenth anniversary, we've got TEN great ways to celebrate at the tasting rooms:
An Ultimate 10th Anniversary Wine Tasting Package for two people ($35 package)
Various prizes throughout the weekend
Raffle Basket featuring our wine and products from our favorite artisan food vendors
Destination Lake George themed Raffle Basket
Exciting Games (Jenga, Cork-it, Wine Trivia, Prize Wheel and more)
Exclusive sampling of a newly released limited edition wine (available Sunday)
Enjoy our Mulled & Chilled Wine Cocktails
Special 10th Anniversary discounts ALL weekend long
Limited Edition tenth anniversary souvenir wine glass
Grab your friends and take a picture with our Anniversary themed Photo Frame
Get the most out of our event with our Cheers to the Years Flight featuring Adirondack Winery wines paired with some of our favorite local foods!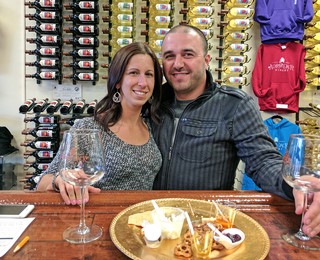 This Ultimate 10th Anniversary Wine Tasting Package for two people is only $35 and includes:
7 Wine Samples each
1 Dessert Wine Sample each
Seasonal Mulled Wine Cocktail
Seasonal Chilled Wine Cocktail
Locavore Slate Plate to share featuring artisan, gourmet food from our favorite local vendors
Limited Edition Tenth Anniversary Wine Glass each
**Case & Wine Club Members log in to purchase up to four tickets at a discount.**
Bring your friends and family and join in on the festivities... you won't want to miss it!
*Purchasing this tasting package in advance is recommended, but no reservations or pre-purchasing is required! We will also have our standard tasting options available.*
Join us as we "Cheers to the Years" and celebrate our 10th anniversary with events and activities all weekend long! Click below to plan your weekend getaway!