Tasting Room Events
October 2015
Breast Cancer Awareness Weekend
Fri, Oct 16, 2015 - Sun, Oct 18, 2015
Venue:
Adirondack Winery Tasting Room
SAVE THE DATE! Oct 16-19 will be the 3rd Annual Breast Cancer Awareness Wine Tasting & Fundraising Weekend at the Tasting Room! The weekend benefits the local Warren County chapter of the American Cancer Society's Making Strides Against Breast Cancer.
Off-Site Wine Festivals & Tastings
July 2015
Finger Lakes Wine Festival
10:00 AM to 5:00 PM
Sat, Jul 11, 2015 - Sun, Jul 12, 2015
Venue:
Watkins Glen International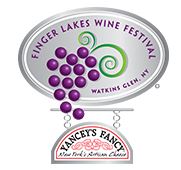 Visit our booth at the FLX Wine Fest Saturday & Sunday! With more than 80+ wineries, this event never dissapoints!
Tasting at Empire Wine (Albany)
3:00 PM to 6:00 PM
Fri, Jul 17, 2015
Venue:
Empire Wine (Albany)
Stop in to see our friends at Empire Wine to taste a selection of our best selling & award winning wines!
Lions Club Wine & Food Tasting
Sat, Jul 25, 2015
Venue:
Schulyerville Yacht Basin
Join us for an evening of wine & food on the waterfront to benefit the Lions Club!