Tasting Room Events
November 2015
Holiday Toy Drive
11:00 AM
Fri, Nov 20, 2015 - Sun, Dec 13, 2015
Venue:
Adirondack Winery Tasting Room

Each year Adirondack Winery supports the Big Brothers, Big Sisters of the Southern Adirondacks by collecting donations for their annual Holiday Toy Drive. Bring a new, unwrapped gift for a boy or girl (ages 6-18) in need to our Tasting Room between Nov. 20 - Dec. 13th and enjoy a FREE Wine Tasting on us!
NY Wine & Trees
Fri, Nov 27, 2015 - Thu, Dec 24, 2015
Venue:
Adirondack Winery Tasting Room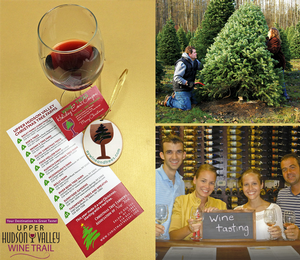 Christmas Tree Farmers Association of New York and the Upper Hudson Valley Wine Trail have partnered up for the holidays! Receive a FREE, one-of-a-kind wooden ornament when you purchase either a bottle of wine or a tasting at Adirondack Winery AND a tree or a wreath from Brown's Tree Farm. While supplies last!
December 2015
Club Weekend Holiday Party
11:00 AM to 5:00 PM
Sat, Dec 12, 2015 - Sun, Dec 13, 2015
Venue:
Adirondack Winery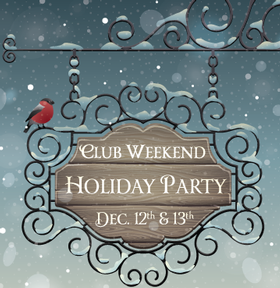 ATTENTION ALL CASE & WINE CLUB MEMBERS! Club Weekend is back at Adirondack Winery this December.. and this time, we're celebrating the holidays! Stop into the Tasting Room on Dec 12 & 13 and get in the holiday spirit with us and receive the VIP treatment you deserve! It's also a great opportunity to holiday shop, use your benefits and re-new your club membership for 2016!
All Club Members & a guest will enjoy the following complimentary experience on us:
• Wine Tasting Session
• Souvenir Glass
• Local Food Samples
• Wine Cocktail
• A choice of gifts from our Holiday Grab Bag!
Please consider bringing a donation (unwrapped gift for children ages 6-18) for our holiday gift drive with Big Brothers, Big Sisters!
RSVP today & let us know that you're coming! eventsmanager@adirondackwinery.com
Off-Site Wine Festivals & Tastings
December 2015
Liquor Store Tastings
Tue, Dec 1, 2015 - Thu, Dec 31, 2015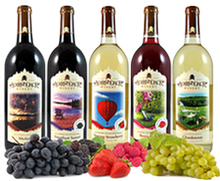 You can find Adirondack Winery at different liquor stores all across NY offering complimentary wine tastings! Find a store in your area & stop by to try a selection of our best selling & award winning wines. A great opportunity to try before you buy!
12/4 LICHTMAN'S WINE & SPIRITS (4-7pm) Utica, NY

12/5 PARKVIEW LIQUORS (3-6pm) Richfield Springs, NY

12/11 ROCK'S LIQUORS (5-8pm) Yorkville, NY
12/12 NAZZITTO'S WINE & LIQUORS (12-3pm) Norwich, NY
12/17 BREMER'S (4-7pm) New Hartford, NY
12/18 SINNOTT'S (4-7pm) Castleton-On-Hudson, NY
12/19 EMPIRE WINE (12-3pm) Albany, NY
12/19 EXIT 9 WINE (12-3pm) Halfmoon, NY
12/19 NORTHERN WINE & SPIRITS (1-4pm) Rome, NY
12/20 PRESTIGE WINE & SPIRITS (1-4pm) Orchard Park, NY
12/20 PREMIUM WINE & SPIRITS (12-3pm) Williamsville, NY
February 2016
Adk Craft Beverage Event: Paired
3:00 PM to 7:00 PM
Sat, Feb 6, 2016
Venue:
Lake George Forum (Lake George, NY)
Save the date! The ADK Craft Beverage Trail members are teaming up with local restaurants for a night filled with delicously paired dishes and beverages!