Tasting Room Events
October 2015
November 2015
Off-Site Wine Festivals & Tastings
October 2015
Chocolate Expo - Hudson Valley
11:00 AM to 7:00 PM
Sun, Oct 25, 2015
Venue:
Motorcylepedia Museum, Newburgh, NY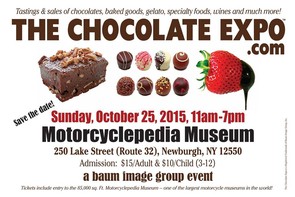 The Chocolate Expo is taking on the Hudson Valley Region & Adirondack Winery will be there! Join us on Sunday, October 25th for a day filled with chocolate & wine at the Motorcyclepedia Museum in Newburgh, NY!
November 2015
Liquor Store Tastings
Sun, Nov 1, 2015 - Mon, Nov 30, 2015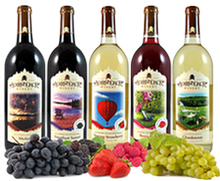 You can find Adirondack Winery at different liquor stores all across NY offering complimentary wine tastings! Find a store in your area & stop by to try a selection of our best selling & award winning wines. A great opportunity to try before you buy!
Brooklyn Crush Wine & Artisanal Food Fest
3:00 PM to 11:00 PM
Sat, Nov 14, 2015
Venue:
Industry City, Brooklyn, NY
We're heading to Brooklyn! Enjoy wine sampling & food sampling, live music and more at Industry City on Nov 14th. ADK Winery will be at both the afternoon (3-6pm) and evening session (8-11pm) sampling & selling our award winning wines!