Wooden 2 Bottle Wine Gift Box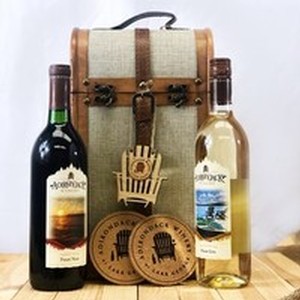 Choose from the available bundles of wine below to be featured in this special keepsake trunk! Each gift box also includes Adirondack Winery logo gifts - 2 cork coasters and 1 wooden Adirondack Winery ornament!
*$15 Shipping Per Gift Box, no matter how many are ordered.
*Note - Logo items may be substituted for a like item if inventory is out of stock. Please note that the colors and style of the wooden box, corkscrew, etc.. may be changed and will be chosen by us at random.