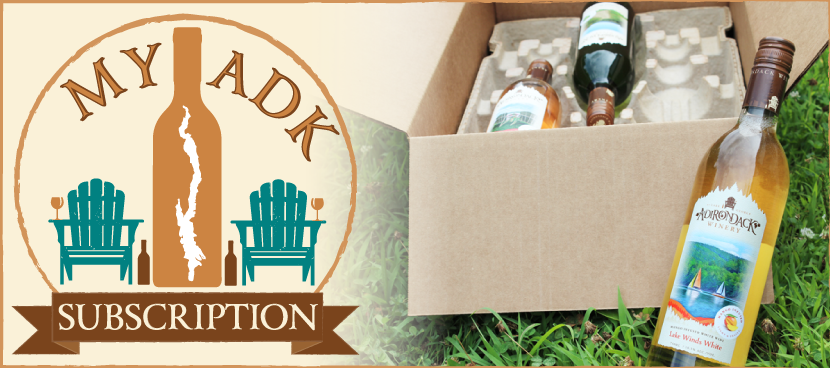 You Pick the Wines YOU Want!
Choose 3+ btls of wine in each monthly installment! Want more? Order as many as you'd like! Pickup (FREE) or Shipping is available ($15 for 1-5 btls; FREE w/ 6+).
---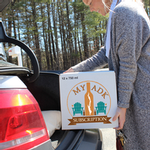 USER CHOICE SUBSCRIPTION: Pick the wines you want EVERY time! Still want to be surprised? Leave the choices blank and we'll surprise you! Want more than 3 bottles? Get as many as you'd like!

SHIP or PICKUP: Easy FREE pickup at our Tasting Rooms is available or sit back and have the wine delivered directly to your door! ($15 shipping for 1-5 btls; FREE w/ 6+ btls).

WINE DISCOUNTS & FREEBIES: MY ADK Wine Subscribers get 10% off their wine subscription purchases AND exclusive discounts on any additional wine purchases! Plus, subscribers earn free gifts the longer they remain a member! Free tastings, free logo accessories, and of course, free wine! It pays to stay!

---
MY ADK Wine Subscription Benefits
Discounts on Any Additional Wine Purchases

12+ btls: 20% off in store / 10% off online + FREE Shipping
6-11 btls: 15% off in store / 5% off online + FREE Shipping
1-5 btls: 10% off in store / 0% off online + $15 Shipping

FREE Rewards Perks including wine tasting vouchers, free logo gifts and free bottles of wine the longer you stay a Subscriber (details in your monthly email!).
DIRECT LINE to our Club Manager who you can reach at any time at 518-668-WINE ext. 22 or email club@adirondackwinery.com.
EARLY ACCESS to new, limited-edition and soon-to-be discontinued wines.
So what are you waiting for? Click here to fill out a contact form to get signed up for MY ADK Wine Subscription today! Or click here to read more FAQs.
---
WINE SHIPPING FAQ's
Adult (21+) MUST show photo ID at Delivery!
Ship where recipient spends most of weekdays 9a to 5p - unsuccessful delivery comes at a cost.
---