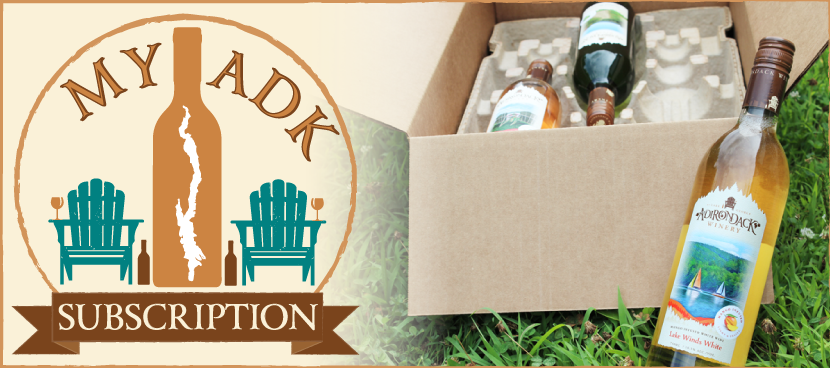 You Pick the Wines YOU Want!
Choose 3+ btls of wine in each monthly installment! Want more? Order as many as you'd like! Pickup (FREE) or Shipping is available ($15 for 1-5 btls; FREE w/ 6+).
LIMITED-TIME OFFER: Take the price of your wine tasting off your first installment PLUS 10% off your wines when you sign up for My ADK in store! That's Up to $20 OFF PLUS 10%!
Wine tasting must be paid for in advance and the cost of the tasting will be taken off the price of your first installment. Tasting add-ons like food, slushies, and glass upgrades NOT included. Discount not available for online signups.
---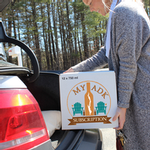 USER CHOICE SUBSCRIPTION: Pick the wines you want EVERY time! Still want to be surprised? Leave the choices blank and we'll surprise you! Want more than 3 bottles? Get as many as you'd like!

SHIP or PICKUP: Easy FREE pickup at our Tasting Rooms is available or sit back and have the wine delivered directly to your door! ($15 shipping for 1-5 btls; FREE w/ 6+ btls).

WINE DISCOUNTS & FREEBIES: MY ADK Wine Subscribers get 10% off their wine subscription purchases AND exclusive discounts on any additional wine purchases! Plus, subscribers earn free gifts the longer they remain a member! Free tastings, free logo accessories, and of course, free wine! It pays to stay!
READY TO SIGNUP? CLICK THE SIGNUP BUTTON TO ENROLL TODAY ONLINE! (You will need to create or log in with your adkwinery.com account to begin!) Or give us a call at 518-668-WINE ext. 22 to speak with our Club Manager!

---
MY ADK Wine Subscription Benefits
Discounts on Any Additional Wine Purchases

12+ btls: 20% off in store / 10% off online + FREE Shipping
6-11 btls: 15% off in store / 5% off online + FREE Shipping
1-5 btls: 10% off in store / 0% off online + $15 Shipping

FREE Rewards Perks including wine tasting vouchers, free logo gifts and free bottles of wine the longer you stay a Subscriber (details in your monthly email!).
DIRECT LINE to our Club Manager who you can reach at any time at 518-668-WINE ext. 22 or email club@adirondackwinery.com.
EARLY ACCESS to new, limited-edition and soon-to-be discontinued wines.
So what are you waiting for? Click here to sign up for a MY ADK Wine Subscription today! Or click here to read more FAQs.
---
WINE SHIPPING FAQ's
Adult (21+) MUST show photo ID at Delivery!
Ship where recipient spends most of weekdays 9a to 5p - unsuccessful delivery comes at a cost.