Our Story
Wine flies when you're having fun!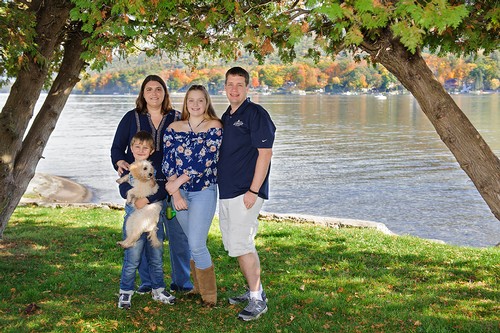 After several years, 2 kids & lots of wine, husband & wife team Mike & Sasha Pardy continue to watch their dreams come true as Adirondack Winery keeps on growing.
Mike & Sasha developed a love for wine at a young age and soon after, Mike established an interest in the art of wine making that he educated himself on for years.
With an entrepreneurial spirit and vision for the future of the wine industry in non-traditional settings, the pair realized opening a micro-winery was their path and what better way to do it than combine that passion with their love for the Adirondacks. Shortly after welcoming their beautiful daughter, Ella, to their family, the Pardys decided to move to the Adirondacks to be closer to their families and pursue their dream of opening a winery.

Adirondack Winery opened its doors in April 2008 as one of the first Micro-Wineries in the country. The Tasting Room featured a tasting bar fit for about 15 people max, and they were making their wines in the back of the tasting room using a small-batch method. Adirondack Winery quickly became an establishment that resonated with locals and tourists, alike. People came to enjoy locally-handcrafted and award-winning wines while taking in the beauty of Lake George and the Adirondacks.
In 2011, the Pardy's expanded both their family, with the birth of their son, Ethan; and the winery by moving the wine making operation off-site to a larger facility in Queensbury. This move allowed for the renovation and expansion of the Lake George Tasting Room to accommodate the thousands of visitors that come each year.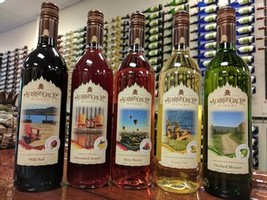 In early 2014, Adirondack Winery forged ahead in the wholesale business, creating a relationship with Opici Family Distribution. At the same time, a rebranding effort was started with Finger Lakes-based professional design firm, A3 Design, the result of which you see in every wine label today. Adirondack Winery wine bottles have always proudly featured photography of the local region, but the new branding elevated the quality of the company Logo and wine labels to meet the quality of the wine in the bottle. The Pardy's new "Modern Adirondack" brand has successfully resonated not only locally, but with folks from all over the Country. Adirondack Winery wines are now sold in nearly 400 Wine Stores and Restaurants throughout Upstate New York (Find a store near you here>>), as well as shipped to thousands of customers in 35 U.S. States.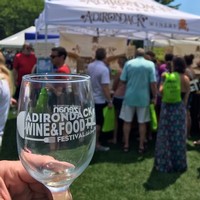 In 2015, Sasha Pardy formed Adirondack Festivals LLC to launch the inaugural Adirondack Wine & Food Festival in Lake George. In their experience attending Wine Festivals in other locations across New York to spread the word of their brand, they recognized the potential to create a similar (but better) Wine Festival in Lake George, where not only could attendees enjoy the wines, craft beverages and artisan foods over 80 New York producers, but they could also take in the beauty of the Lake, have fun at many attractions, dine at unique restaurants and stay at a nice resort, all within walking distance of the Festival location. The Adirondack Wine & Food Festival has been met with much success and has established itself as one of the key events for the Lake George region, an excellent kick off to the summer.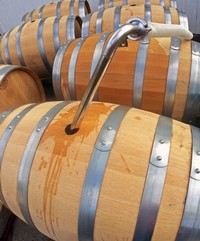 Throughout 2015 to 2017, Adirondack Winery invested signficantly in the improvement of its wine making process (See our Wine Making Video here>>). Efforts included adding countless American Oak Barrels and wine tanks, from small modular food grade vats to massive stainless steel tanks; new filtration systems and pumps; grape destemmers and presses, and a new automated bottling line that significantly improved the winery's efficiency. This new bottling line also allowed Adirondack Winery to begin a transition to screw cap closures for most of its wines, which customers and stores had long been asking for (read more about that here)>>.
In June 2017, Adirondack Winery opened its second Tasting Room in nearby Bolton Landing (also on Lake George) at a downtown location (4971 Lakeshore Drive, across from Tops Market). Mike and Sasha had long seen the potential for Bolton Landing. This unique town, just 10 miles north of Lake George, offers a streetscape of quaint gift shops, upscale restaurants, a vibrant boating scene and some unique attractions. Adirondack Winery's addition to the fabric of Bolton Landing has been welcomed with open arms.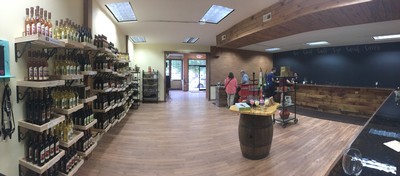 The Bolton Tasting Room takes the Pardy's "Modern Adirondack" look to the next level, with rustic features sourced locally, from Barnwood-style flooring and wood accents, to "Live Wood" finished Oak Barrel tables, to cork and chalkboard walls, an art gallery and a unique wine bottle chandelier. Along with the opening of the Bolton Landing Tasting Room, Adirondack Winery forged ahead with its ongoing transition to New York Wines, making the switch at both of its tasting rooms. Today, its full wine list is only available online or at its Queensbury Headquarters facility.
At the core of Adirondack Winery, however, will always be its customers. Over the years, the importance of excellent customer service and delivering delicious wines through an engaging Wine Tasting Experience, has remained our focus. We are so pleased to say that through the loyalty of our customers, we have developed a wine club and case club membership that is thousands of members strong and continues to grow. In addition to this, through customer reviews, we have earned a Trip Advisor Certificate of Excellence since 2012 and have been ranked among the "Best of Lake George" in surveys year after year. These customers, as well as the new customers we welcome each day, and our fantastic team of staffers, are the people to whom we owe the success of Adirondack Winery.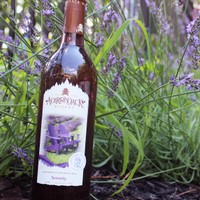 2020 was a year unlike any other. The COVID-19 pandemic may have changed our plans, but it didn't slow us down. The pandemic halted tastings at the winery for a brief period and forced winery staff to think outside the box. The result was the introduction of new products like our Mystery Box wine tasting game, virtual wine tasting events for new wine vintages and so much more. New wines in 2020 included our all-new Stargazer, a rare red wine made from 100% New York lemberger grapes and Serenity, a lavender infused rose, which sold out in just 8 days - TWICE! Wine tastings returned in time for summer 2020, and we even introduced a new reservation system, which many customers said streamlined their experience and made things even more convenient!
On Sept. 10, 2021, we officially started construction on a new 14,000-square-foot construction facility at the site of our current Queensbury Headquarters. This new facility will include a new tasting room, a dedicated event space and enough room for us to triple our winemaking production!
Plus, as always, we promise to keep our customer service second to none and to continue providing wine experiences and remarkable wines you won't find anywhere else! Here's to another 13 years with you and our entire ADK Winery family!
Sincerely,
Sasha & Mike Pardy