May 27, 2017 | Winery Announcements | Sasha Pardy
BIG CHANGES: New Locations & a New York Way of Doing Business!
This announcement comes with lots of exciting changes....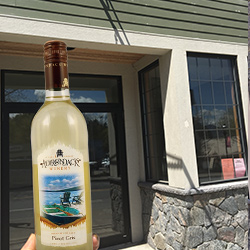 First, Adirondack Winery is thrilled to announce that we're opening a second Satellite Tasting Room at 4971 Lake Shore Drive in Bolton Landing! We're currently putting the finishing touches on the space and hope to be open next weekend (June 3, 2017). We think this gorgeous little town (just 10 miles north of our current Lake George Tasting Room) will love to experience our tasting sessions and discover our New York Wines. We hope you'll come visit us this summer to check out the new look and feel of this location... more information coming soon!
Second, as many of you know, we've long been working to transition all our wines to New York wines (ie, made from New York grapes). In line with this effort and the opening of our second satellite tasting room in Bolton, we have made the decision to take a little step back in order to set up Adirondack Winery for long term, continued growth. What does this mean?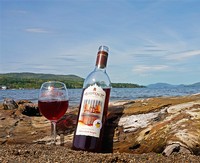 This means that Adirondack Winery Satellite Tasting Rooms in BOTH Lake George and Bolton Landing will taste and sell ONLY our New York Wines. Our wine list will look a little smaller than usual next time you visit, but rest assured we have a number of NEW New York Wines being released VERY soon... everything from new Fruit-Infused varietals to new Dry Red varietals and more! By the way we JUST released Adirondack Sangria this weekend and people are loving it!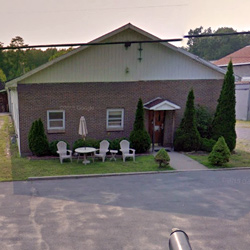 And in more exciting news, you've asked us for years to open up our wine making facility for tastings, sales, and a peak at how we make our wines... well, we're doing it! Our Queensbury Winery Headquarters at 395 Big Bay Road in Queensbury is NOW OPEN for sales & pick-up of ALL OF OUR WINES! Over the next week, we'll be working to prepare the winery to serve tastings and give you a glimpse at our facility... more announcements will follow as these service become available.
We understand these changes are big, but we hope you will bear with us through this transition in opening new locations and shifting to New York Wines. Please understand that in New York, Satellite Tasting Rooms are REQUIRED to ONLY taste and sell New York Wines. If your favorite wines are NOT on our New York List, you can still get them — and we don't plan to stop making our best sellers! You can buy them on our website or by placing a phone order at (518) 668-WINE x1 (for shipping or pickup), you can visit the Queensbury winery to purchase them, OR you can find them at nearly 400 upstate New York stores and restaurants (see here).
Adirondack Winery has long been dedicated to the growth of the New York Wine Industry. Continuing with that effort, over time, it is our goal — and always has been — to transition ALL of our remaining non-New York State wines to new and improved New York wine varietals. At this point, about half of our wine list has transitioned to be made from New York grapes, and we plan to continue this process at an accelerated pace. We know you love when we introduce new products - Mike, Brad and the Winery staff have been hard at work getting some NEW New York Wines ready to be released... and we're sure you'll love them too!
As stated in our Company Mission and Value Statement, we have always been dedicated to continuous growth and improvement, consistently working to improve our wine selection and wine quality, and and to always be innovating! These changes support that mission and we are excited to move forward with this as our mantra! AND as you know, we're always working to grow and we hope to have more big announcements throughout this next year — just in time for our 10th anniversary!
THANK YOU so much for being an Adirondack Winery customer, we look forward to spending many more great years with you!
Sincerely,
Mike & Sasha Pardy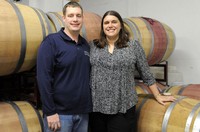 Comments
Commenting has been turned off.