November 9, 2023 | Wine Pairing Recommendations | Rachel Rumpf
The Perfect Pairing: Thanksgiving Food and Wine🦃🍷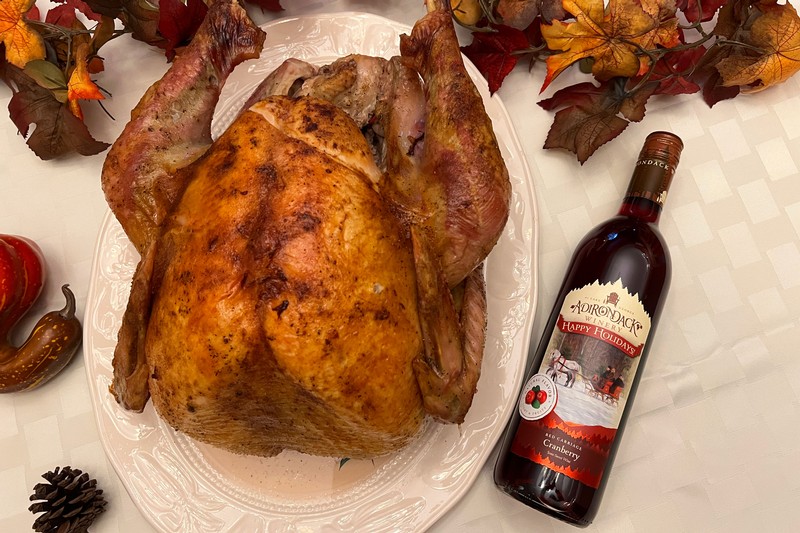 Thanksgiving is just around the corner, and no Thanksgiving meal is complete without the perfect wine pairings for each dish. Whether you like dry, sweet, red, or white we've put together the perfect pairings for everything on your Thanksgiving menu.
Appetizers: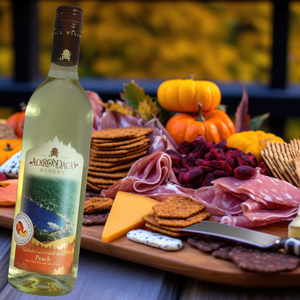 For wine lovers like us, the first glass is poured while the turkey is still in the oven and the parade is on TV. There's no better way to kick off your Thanksgiving feast than with a delicious charcuterie board. Pair your charcuterie with one of our fruity wines like peach-infused Prospect Mountain White, mixed berry-infused Berry Breeze, or black cherry-infused Wild Red. All these wines pair perfectly with light cheeses, and they won't fill you up too much before you really get to the good stuff!
Looking for something a little heartier? Try a spinach artichoke dip paired with Pinot Gris. This dry crisp white wine will be the perfect start to a day filled with good wine and food.
Side Dishes:
Everybody knows one of the best parts about Thanksgiving dinner is the sides. From the stuffing and mashed potatoes to the salad, rolls, and cranberry sauce, Thanksgiving sides can't be beaten. We could go on for days about all the wines you could pair with your Thanksgiving spread.
Whether you're Team Mashed Potatoes or Team Stuffing, nothing goes better with a Thanksgiving side than one of Adirondack Winery's red wines. Our medium-bodied Cabernet Sauvignon will pair perfectly with a buttery dish of mashed potatoes and try our smooth Pinot Noir once you get to the stuffing.

Main Course:
We could never leave out the most important part of the meal. We recommend pairing your Thanksgiving turkey with a glass (or two) of Barrel-Aged Chardonnay. The oaky and crisp green apple flavors of this aged chardonnay are the perfect complement to this Thanksgiving staple.
Feeling overwhelmed by all these choices and want to grab one bottle and stick with it your whole meal? Red Carriage is the perfect wine to enjoy with your Thanksgiving meal. There's a reason it's our most popular wine and sells out every year in just a few months. This cranberry-infused red wine is the perfect wine for any holiday meal and will complement everything on your Thanksgiving table.
Dessert: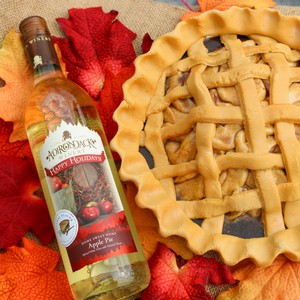 If you're a chocolate lover, we recommend pairing Fireside Reserve with your Thanksgiving dessert. This port-style wine can be a dessert in itself but also pairs great with dark chocolate treats.
No Thanksgiving is complete without your favorite pie. Whether it's apple, pumpkin, or pecan nothing goes better than our apple pie-infused Home Sweet Home. Can you say double dessert?
No matter how you're spending your holiday, we hope that you'll let us be a part of it. If you have a glass of Adirondack Winery wine at your Thanksgiving table, we want to see it! Share your photos using #adkwinery or send them to us on Facebook or Instagram. Want to try a yummy fall cocktail? Click here for a full list of wine-infused recipes that will be sure to wow your Thanksgiving guests!
Don't wait too long to get your wine for Thanksgiving. We're anticipating delays from shipping companies this year and recommend ordering as soon as possible to guarantee you have all your favorites for the holiday. It's also never too early to start shopping for Christmas. Click here to visit our Holiday Shop and get your Christmas shopping taken care of with holiday wines, accessories, gift sets, and more!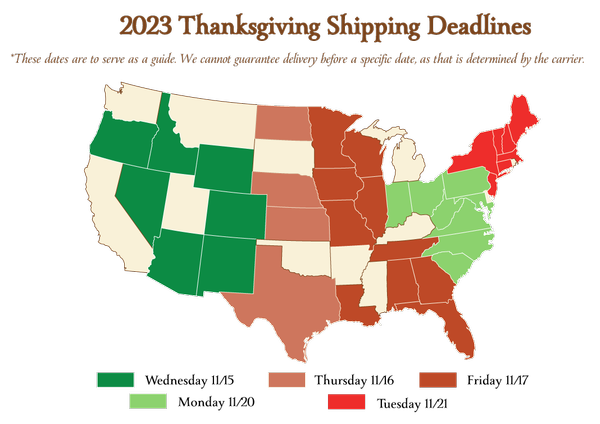 Comments
Commenting has been turned off.