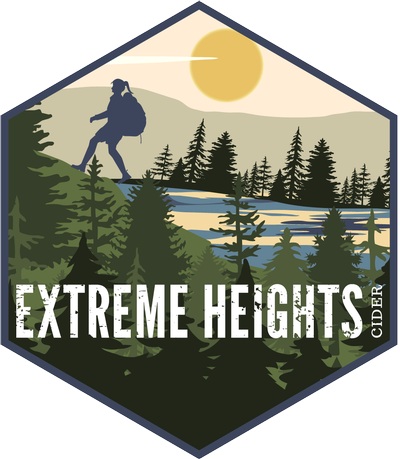 EXTREME HEIGHTS CIDERY
Meet our 3 flavors, named after the top 3 tallest high peaks in the Adirondacks!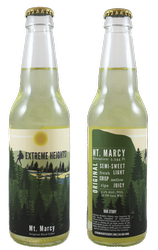 Mt. Marcy: Original Hard Cider
🍏 This is your classic hard cider. Semi-sweet and crisp with the delicious taste of ripe apples. Mt. Marcy is the tallest peak out of the 46ers. When you summit you feel on top of the world and that is what you feel like sipping this hard cider.
"Mt. Marcy was very good. Just what cider should be!!! Nice fresh taste." - Gold Club Member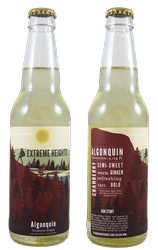 Algonquin: Cranberry Ginger
🍒 As you sip this cider, you will taste tart cranberries and subtle warm ginger flavors. Algonquin is the second tallest peak and the views up top give you that warm sensation.
"This one made me feel bubbly and warm inside. Refreshing and amazing!" - Case Club Member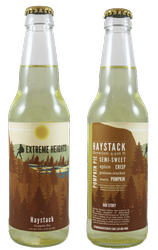 Haystack: Pumpkin Pie
🥧 Pumpkin spice and everything nice! Get those delicious cinnamon spices with pumpkin and a subtle hint of graham cracker! Named after the 3rd tallest 46er, Haystack. This is not an easy hike but very rewarding.
"Delightfully spiced with cinnamon and nutmeg. Very refreshing and light." - Case Club Member

---
HOW CAN I ORDER?
Currrently, we are not shipping our ciders. However, 4-packs are available at both Tasting Rooms in Lake George and Queensbury. If you wish to place a pick up order, place call 518-668-9463!

You can also get these ciders on DoorDash. Click the logo below to get started.

---
EXTREME HEIGHTS CIDERY FLIGHT
Available at both Tasting Rooms, try all 3 ciders along with our green apple infused wine, Orchard Blossom! Ciders are all available by the bottle and you can take home a 4-pack!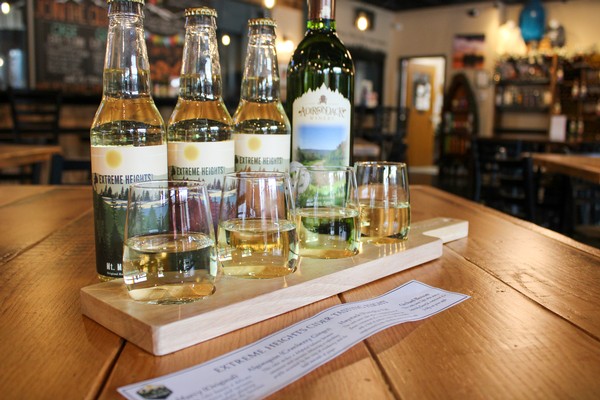 Fill out the form below to enter for a chance to win a FREE 4-pack of each cider flavor!
---
Meet Our Muse: Ella Pardy, 46er at age 15
Click the button below to read about Ella's adventure!