Adirondack Apple Cobbler Sangria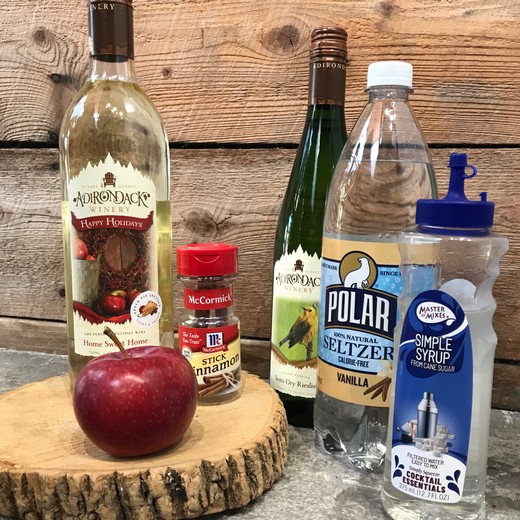 Recipe Date:
September 18, 2019
Measurements:
Imperial (US)
Made with our Home Sweet Home and Semi-Dry Riesling, this is the perfect drink to sip on, on a crisp fall day with friends.
Ingredients
1 bottle of Home Sweet Home
1 bottle of Semi-Dry Riesling
Cinnamon sticks
Diced red apples
Vanilla Seltzer
Simple Syrup
Directions
In a large serving container, pour equal amounts of both wines together

Add diced apples and a cinnamon stick to the mixture. Chill in the fridge for 2-3 hours.

When ready to serve, add an equal part vanilla seltzer.

Stir, then add simple syrup to desired sweetness. Enjoy!