February 7, 2018 | Recipes, Wine Guides, Wine Pairing Recommendations | Vicky Seabury
Wine & Dine: Valentine's Day Dinner
Valentine's Day is right around the corner! Are you looking for a fun, easy way to commemorate the occasion with your sweetheart? Fear not – we've crafted a menu for a romantic, 4-course dinner for two that you can create in your own kitchen! These recipes are simple but impressive, and each course is thoughtfully paired with a glass of wine locally crafted by Adirondack Winery. The end result will be an amazing homemade meal that you and your Valentine can enjoy together!
(If you still want to impress your Valentine, but would prefer to spend time out of the kitchen, check out some great ideas at the end of this post!)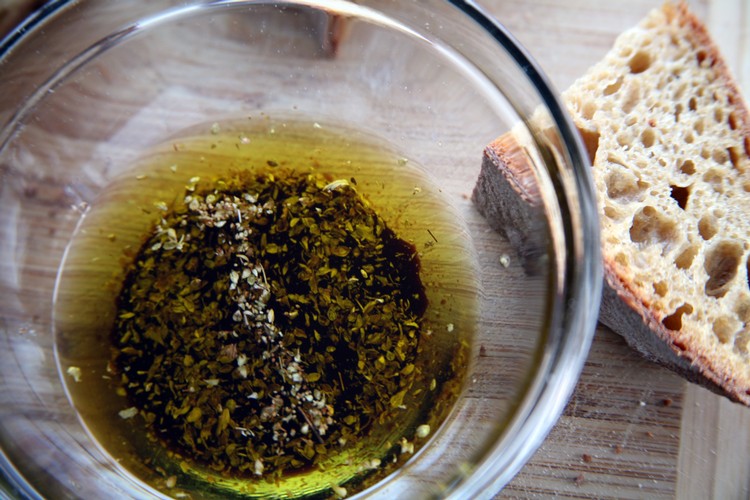 Let's set the tone for your romantic evening... A loaf of your favorite fresh bread from your local market would go great with some delicious Grove Gourmet dipping oil from our Tasting Room. Slice up a baguette or two and start dipping!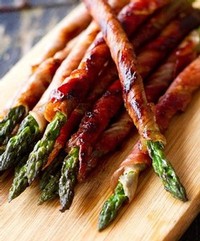 For a light and tasty appetizer, try this recipe for Prosciutto-Wrapped Asparagus! This dish comes together quickly with only three ingredients, and will pair perfectly with our gold-medal-winning Sauvignon Blanc, a crisp and flavorful white wine. Like you and your Valentine, this pairing is a match made in heaven!
Next on your menu: Red Wine Braised Beef roast, made with our Cabernet Sauvignon! The oaky tones of our barrel-aged "Cab Sauv" are the perfect complement to the savory flavors of the beef and vegetables. This simple and flavorful entrée is prepared using only one pot – less time spent doing dishes means more time to enjoy another glass of wine with your sweetheart!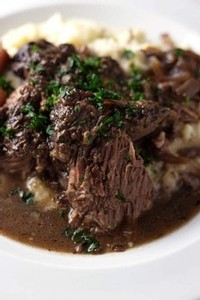 To wrap things up, end your meal with a show-stopping dessert: Berry Parfaits with Honeyed Goat Cheese! Soak a few handfuls of fresh berries in our sweet blackberry-infused Amethyst Sunset wine, whip together some Nettle Meadow goat cheese and honey, and layer everything in a glass. Voila! – an elegant, delicious dessert bursting with berry flavor. Sweeten up your parfaits even more by topping them with some chopped or grated Barkeater chocolate. Yum!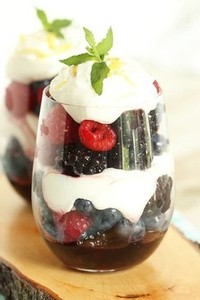 BONUS: The perfect nightcap to a Valentine's Dinner: our port-style dessert wine, The Good Life! This decadent treat tastes just like a chocolate-covered cherry. Pour your Valentine a glass and raise a toast to your love.
So there you have it – the perfect plan to WOW your sweetheart this Valentine's Day without the stress or expensive dinner reservation! Set your table, light a beautiful wine glass candle or two, and get cooking!
Don't feel like staying in for Valentine's? Or do you want to make a weekend of it?
Stop by our Lake George Tasting Room between February 14th- 18th for our special Love Is in the Air event! We'll have free samples of our Love Potion #9 wine cocktail, a specialty True Love Tasting Package, and more! Click here for more details!
Visit our friends at Dunham's Bay resort every Friday night for their decadent Wine Dinner Fridays, featuring a bottle of our wine and two entrees for only $59 per couple!
Adirondack Winery wines used in this post (click on each to learn more:)
Recipe/photo credits:
Comments
Commenting has been turned off.