Christmas Music Bingo!
| | |
| --- | --- |
| Date: | Thu, Dec 14, 2023 |
| Time | 6:00 PM to 8:00 PM |
| Venue: | Adirondack Winery Queensbury Tasting Room |
| Contact: | ilovewine@adirondackwinery.com |
| Phone: | 518-668-9463 |
| Email: | ilovewine@adirondackwinery.com |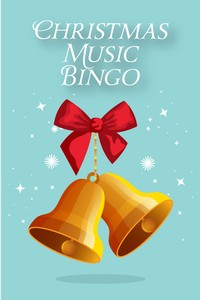 Get ready to jingle all the way with our Christmas-themed Music Bingo! 🎶🎅🎄 Join us on Thursday, December 14th for a night filled with festive tunes, ugly sweaters, and delicious winter cocktails! ❄️ Show up in your ugliest Christmas Sweater and we'll treat you to a sample of any of our wine cocktails that are featured on our Winter Cocktail Flight! 🍹 Feast on our elaborate charcuterie boards and sip our unique cocktails. We'll give away FREE wine to winners and more! 🍾
Charge up your phone and leave your dobbers at home. @Thattriviaguy_ny embarks on a new world of music bingo! Using your mobile device, you can follow along and see if you can identify the music being played, on your way to calling out Bingo if you get 5 in a row....or 4 corners, or maybe even an X-pattern. We will make sure to get in a few games in order to give prizes out to multiple winners!
Your reservation fee will be used towards any drinks you order and will be shown as a credit on your final bill ($15 per person).
While we do accept walk-ins without this cover charge, reservations are required to ensure you will have a seat. Make sure to buy tickets with the people you want to sit with, as we do assign seats in advance!
We've got some amazing prizes for this game including:
• Glasses of Wine 🍷
• ADK Winery Accessories 🛍️
• Bottles of Wine 🍾
• And More! 🤩
Answering is easy with this lively game, as it all takes place on an app on your phone! The game typically takes about 2 hours.
Click Here to Reserve Your Spot!
Follow our socials to stay up to date on all things ADK!
Facebook | Instagram | TikTok