The 8th Annual Adirondack Wine & Food Festival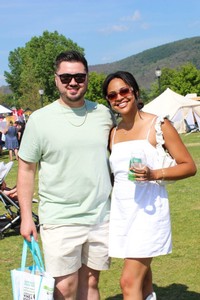 We will be the presenting sponsor at the 8th Annual Adirondack Wine & Food Festival! It returns to Lake George on June 29 & 30, so don't miss out on buying your tickets!
Take your taste buds on an unforgettable journey as you are introduced to New York's best wineries, craft beverage producers, artisan food vendors, food trucks, craft vendors, and more, all with the beauty of Lake George as your backdrop! Held at the Charles R. Wood Festival Commons.
Get tickets by visiting this link adkwinefest.com/tickets! Sign up for their email newsletter at adkwinefest.com/signup for a chance to win FREE tickets every month!
The Adirondack Wine & Food Festival is a family-friendly event! All ages are welcome and plenty of exciting children's entertainment will be provided.
Big Brothers Big Sisters of the Southern Adirondacks once again joins the festival as the Official Festival Beneficiary. Their volunteers will be on hand making sure the festival runs smoothly, including roaming the space with ample bottles of water to keep everyone hydrated.
With admission, you'll receive a commemorative wine glass to be used throughout the event to sample craft beverages. As a designated NY Farmer's Market, the Festival offers the perfect opportunity to try before you buy. Whether it's your new-found favorite bottle of chardonnay, cheddar cheese, or chocolate fudge… each vendor will have their products available for you to purchase and take home with you. Make sure you utilize the FREE drop off/pick up tent on the festival grounds so you don't need to carry your items around with you all day!
Learn more about the 2023 Adirondack Wine & Food Festival at adkwinefest.com