Chardonnay Macaroni and Cheese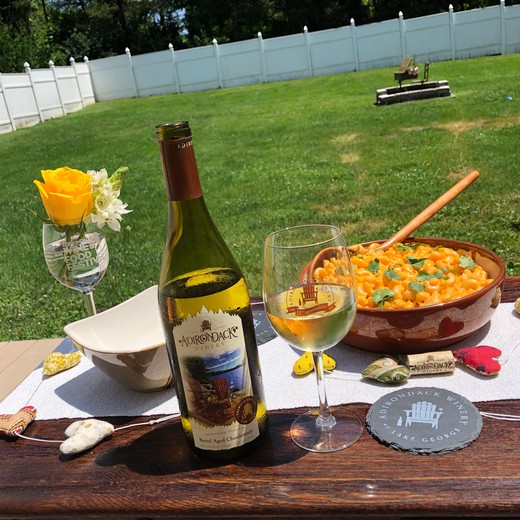 Recipe Date:
July 12, 2019
Measurements:
Imperial (US)
Ingredients
1 Bottle Adirondack Winery Chardonnay or Barrel Aged Chardonnay
16 ozs Dry Pasta
2 tbsps Butter
2 tbsps Flour
1/4 cup Mustard
2 cups Grated, firm cheese
2 cups Milk or Light Cream
Salt & Pepper to taste
Directions
1. Preheat oven to 350 degrees F.
2. Boil pasta in half water, half Chardonnay until al dente.
3. In saucepan, melt butter, add the flour and cook, stirring gently for 2-3 minutes. Add the mustard and blend well. Whisk in the milk and bring to a boil, stirring constantly until smooth and sauze has thickened.
4. Add pasta to a buttered, 2 quart baking dish. Stir in the cheese and the mustard sauce. Add salt and pepper to taste.
5. Bake 30-45 minutes or until bubble and light brown.