Drunken Cranberry Sauce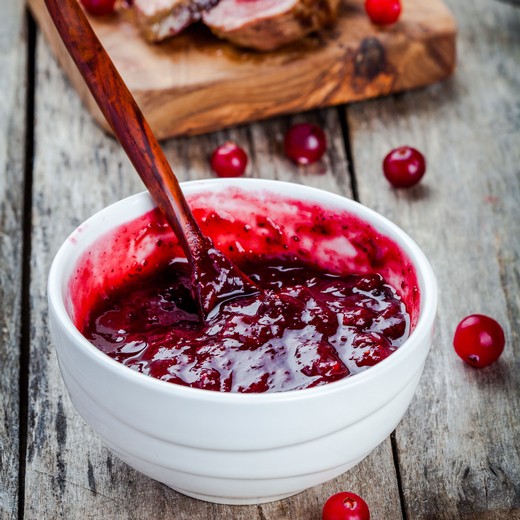 Recipe Date:
November 17, 2016
Measurements:
Imperial (US)
This wine infused twist on cranberry sauce is simple to make and is the perfect addition to any turkey dinner.
Ingredients
1/4 cup Pinot Gris
12 ozs Fresh Cranberries
1 3/4 cups Sugar
1 Apple (peeled, cored, chopped)
1 Orange
1 Lemon
3/4 cup Water
Directions
Cook the cranberries, sugar, water and wine in a saucepan over low heat for about 5 minutes, or until the skins pop open.
Zest and juice orange and lemon.
Add the apple, zests, and juices and cook for 15 more minutes.
Remove from the heat, let cool and serve chilled.