ADK Bloody Mary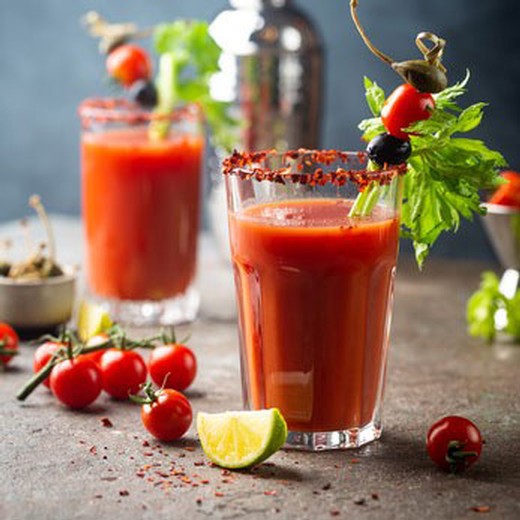 Recipe Date:
August 20, 2020
Measurements:
Imperial (US)
The only thing missing from a classic Bloody Mary is the wine! We perfected the classic by adding our signature red wine Cabernet Franc!
Ingredients
2 ozs vodka
4 ozs tomato juice
2 ozs ADK Winery Cabernet Franc
2 dashes of Worcestershire sauce
2 dashes of Tabasco sauce
bacon
olives
pickles
Directions
Combine vodka, tomato juice, Cabernet Franc, Worcestershire sauce & Tabasco sauce in a shaker with ice.
Mix well and serve over ice in desired glasses.
Garnish with all your favorite Bloody Mary extras! We love topping ours with bacon, olives and pickles!