All That Glitters is Gold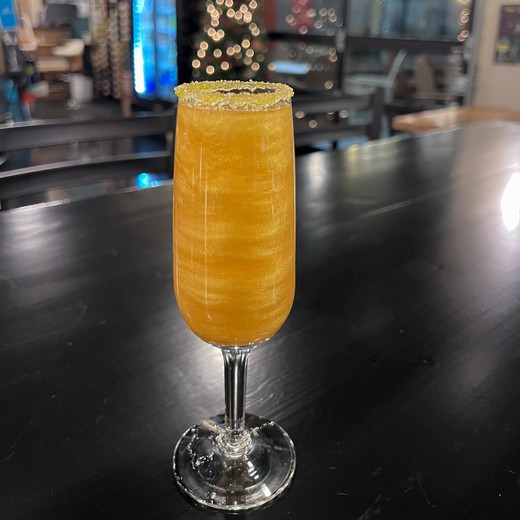 Recipe Date:
December 7, 2022
Measurements:
Imperial (US)
Try this amazing sparkling cocktail during your New Years festivities this year!
Ingredients
Simple Syrup for rim
Gold Rimming Sugar for rim
2 oz. Gewurztraminer
2 oz. apple juice
2 dashes of simple syrup
1/16 tsp. of gold luster dust
2 oz. Midnight Bubbly
Directions
1. Dip Finger in Simple Syrup, Rim a Sparkling Glass w/ Gold Rimming Sugar
2. Add 2oz Gewurztraminer
3. Add 2oz apple juice
4. Add 2 dashes simple syrup
5. Measure 1/16tsp of gold luster dust, tap into glass
Top w/ 2oz midnight bubbly, stir in front of your guests to really wow them!