Apple Blossom Cocktail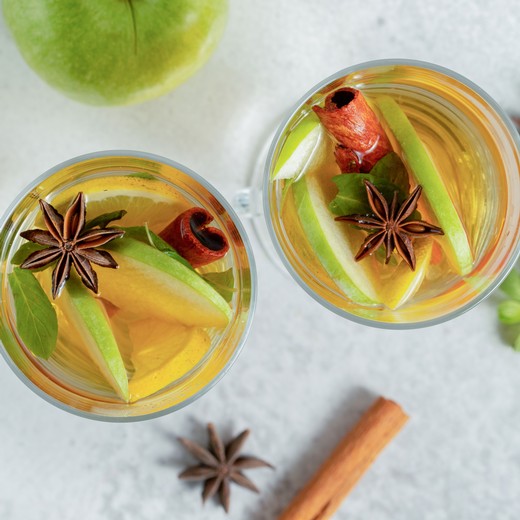 Recipe Date:
September 14, 2018
Measurements:
Imperial (US)
Inspired by the local Apple picking season, we experimented with our Orchard Blossom (green apple infused semi-sweet white wine) and came up with this delicious recipe, combining our apple wine, cider, cinnamon and a bit of sweet! Enjoy!
Ingredients
1 bottle Orchard Blossom Wine
1 bottle Pinot Gris Wine
1 Liter Sparkling Cider
1 Liter Seltzer (plain)
1 green apple, diced
3 cinnamon sticks
3/4 cup Simple Syrup (or to taste, add slowly)
1/2 Half of a 5lb bag - depending on serving container
Directions
Pour the Orchard Blossom and Pinot Gris into a pitcher
Dice 1 green apple (leave skins for color)
Throw apple and 2 cinnamon sticks in and stir, then refrigerate for a few hours.
Add Sparkling Cider and Seltzer into the pitcher and stir.
Add Ice.
Add Simple Syrup to desired sweetness.
Garnish with an apple slice when serving.
Enjoy!