Apple Cinnamon Italian Wine Doughnut Cookies (Vegan)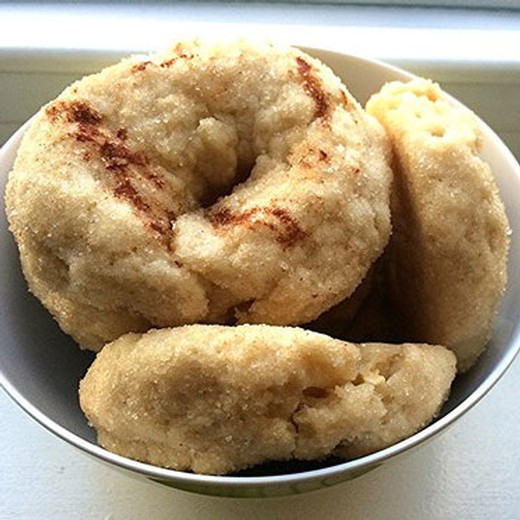 Recipe Date:
March 3, 2021
Measurements:
Imperial (US)
Think of a cinnamon apple donut... with wine! These cookies are perfect for keeping warm in the cold winter months, or reminiscing of the fall season and the taste of apple pie. These cookies are sure to be a huge hit when you make them for the whole family. They are vegan, too!
Ingredients
1 cup sugar
1 cup canola or vegetable oil
1 cup Orchard Blossom
5 cups all-purpose flour
1 tbsp baking powder
1 small red apple, peeled and diced
1/2 cup sugar and cinnamon mixture
Directions
1. Combine the sugar, oil and wine and mix until sugar is mostly dissolved. Half a cup at a time, start adding the flour and halfway through add the baking powder. Keep adding the flour until the dough is smooth and slightly elastic (but manageable in your hands)
2. Cover the bowl with a towel and set aside. Preheat the oven to 350 degrees and line a bakingheet with parchment paper or spray lightly with cooking spray
3. After the dough has been sitting for about 10 minutes take small amounts, roughly the size of a quarter, and roll out into a skinny log shape about 4 inches long. Take a couple of apple chunks and push them into the dough.
4. Roll the log in the cinnasugar mixture and then gently loop the log into a circle and press the ends together making a circle. Repeat until you have approximately 4 dozen cookies.
5. Cook for 15 minutes or until golden brown on the top. Let cool, then serve.