Baco Balsamic Glaze (for a Margherita Pizza)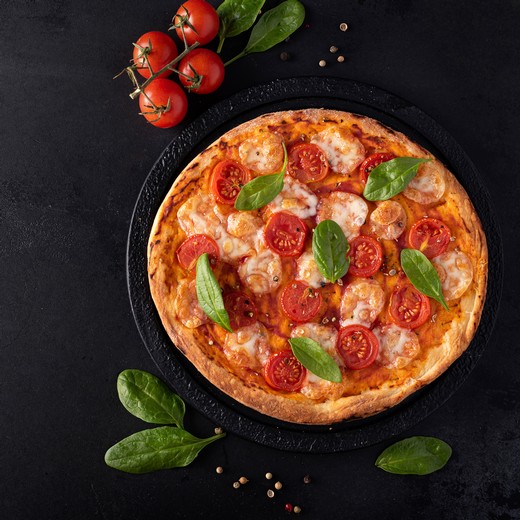 Recipe Date:
February 6, 2019
Measurements:
Imperial (US)
Follow this recipe to create a balsamic reduction glaze that you can drizzle over a hot Margherita pizza to add a layer of sweetness and complexity to your favorite pie!
Ingredients
12 ozs Baco Noir
2 ozs Balsamic Vinegar
2 tbsps Butter
2 ozs Brown Sugar
Directions
Add Baco, Balsamic, Butter and Brown Sugar to a searing hot pan. Stir frequently to prevent the sauce from sticking as it thickens.
Cook about 10 minutes or until the sauce slowly drips from the spoon. (Add more sugar if you need it to thicken up).
Remove the glaze from the heat and allow to cool.
Stretch your favorite dough and top with your favorite pizza sauce and mozzarella cheese.
Cook the pizza for about 15 minutes in a 425-degree oven.
Drizzle the Baco Balsamic Blaze over the cooling pizza to add a layer of sweetness and complexity -- next level stuff!
Enjoy with a glass of Baco Noir, Cabernet Franc or Merlot! Order yours here.