Beachside Bubbly Spritzers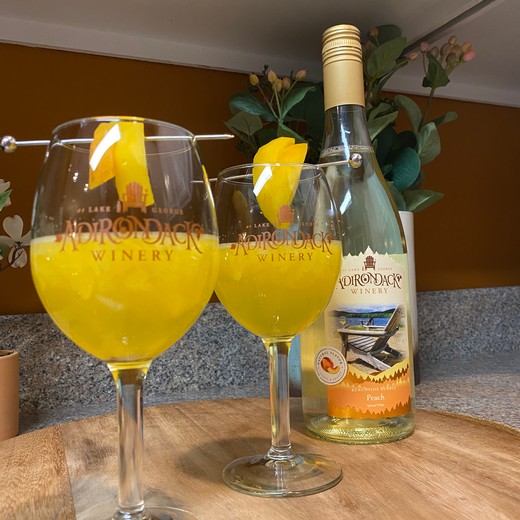 Recipe Date:
June 25, 2021
Measurements:
Imperial (US)
Peach lovers will love this peach spritzer made with Beachside Bubbly sparkling peach infused wine!
Ingredients
1 peach
2 ozs peach schnapps
2 cups Beachside Bubbly
Mint leaves for garnish
Directions
Inspired by Seasoned Sprinkles
1. Peel the peach and remove the pit
2. Slices the peach and muddle with the peach schnapps until smoothish
3. Divide the mix between two glasses
4. Divide the 2 cups of wine into the two glasses and pour over the schnapps mixture
5. Garnish with fresh peach slices and mint leaves. Enjoy!