Brittany's Famous Blueberry Brownies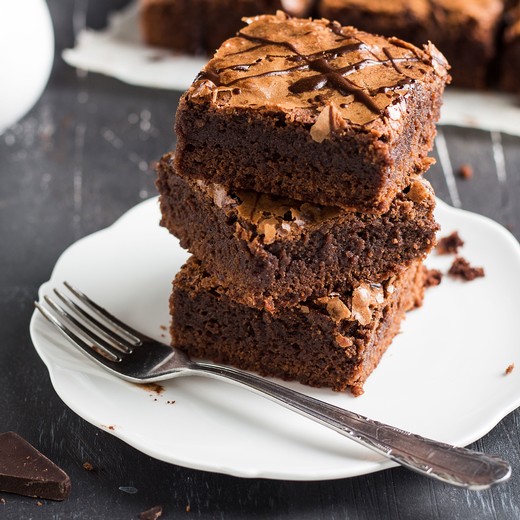 Recipe Date:
March 4, 2021
Measurements:
Imperial (US)
These chewy chocolate blueberry wine brownies are the delicious dessert you never knew you needed! One of our staff members came up with this famous recipe; it is a staple in her home as it will be in yours after you try them for the first time!
Ingredients
2/3 cup butter or margarine
5 ozs unsweetened baking chocolate, cut into pieces
1 3/4 cups sugar
2 tsps vanilla extract
3 eggs
1 cup all-purpose flour
1 cup chopped walnuts
1 cup Blue Twilight
1 cup powdered sugar
Directions
1. Heat oven to 350 degrees. Grease bottle and sides of a 9-inch square pan.
2. In 1-quart saucepan, melt butter and chocolate over low heat, stirring constantly. Cool slightly
3. In medium bowl, beat sugar, vanilla and eggs with electric mixer on high speed for 5 minutes. Beat in chocolate mixture on low speed. Beat in flour just until blended. Stir in walnuts and wine, then spread in pan.
4. Bake 40-45 minutes or just until brownies begin to pull away from the sides of pan. Cool completely in pan and then top with powdered sugar to create a delicious glaze.