Cinnamon Blueberry Old Fashioned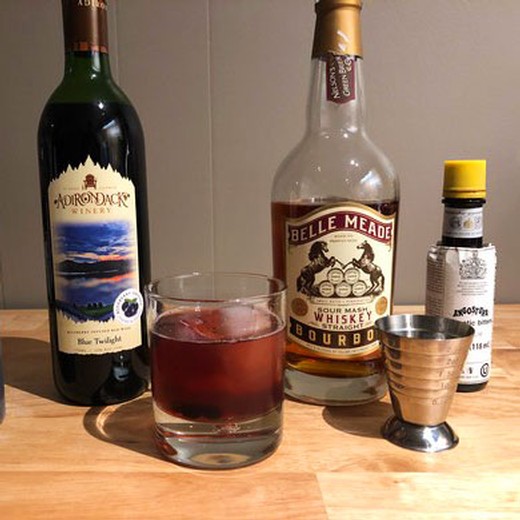 Recipe Date:
December 8, 2020
Measurements:
Imperial (US)
This delicious old fashioned is made with our award-winning Blue Twilight! Enjoy the flavors of blueberry, bourbon and a touch of cinnamon syrup, all balanced to make the perfect holiday wine cocktail.
Ingredients
1 Bottle of Blue Twilight
1 cup Water
3/4 cup Coconut or brown sugar
2 Cinnamon Sticks
1 oz Bourbon
3 Dashes bitters
6 Frozen Blueberries
1 cup Sparkling water
Directions
Cinnamon Simple Syrup
1. In a small saucepan over medium-high heat, whisk together water and sugar; add cinnamon sticks.
2. Bring the mixture to a boil and leave for about 5 minutes, or until syrup has thickened slightly.
3. Remove syrup from heat and let cool (Extra syrup can be stored in an airtight container in the fridge.)
Blueberry Old Fashioned
1. Fill a highball glass with ice and pour in 1 ounce bourbon, 1 ounce Blue Twilight, 1 ounce syrup and bitters. Stir until combined.
2. Add in blueberries and top off with Sparkling water Garnish with cinnamon stick (optional.)