Drifter Spritzer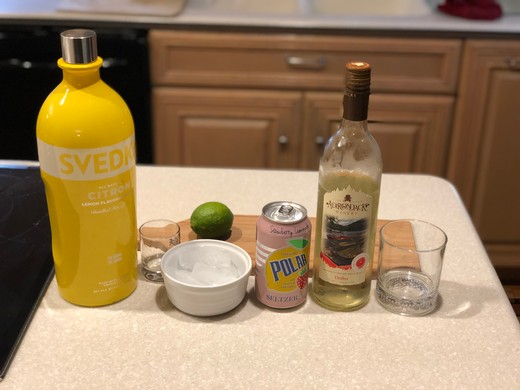 Recipe Date:
September 13, 2018
Measurements:
Imperial (US)
Ingredients
Drifter Grapefruit-Infused White Wine
Citrus Flavored Seltzer
Citrus Infused Vodka
Fresh Lime
Ice
Directions
1. Pour citrus infused seltzer in a glass (fill 1/3 of glass)
2. Toss in a few ice cubes
3. Pour Drifter in glass (fill 1/3 of glass)
4. Pour 1 shot of citrus vodka in glass (optional)
5. Slice lime into wedges (squeeze in and garnish glass)
Visit adkwinery.com/recipes for more great ideas!