Drink Pink Berry-licious Spritzer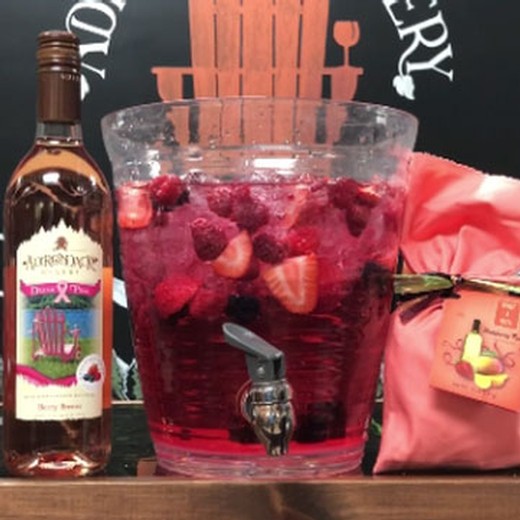 Recipe Date:
October 18, 2016
Measurements:
Imperial (US)
Enjoy this special wine cocktail -- made exclusively for Drink Pink Weekend at the Tasting Room -- anytime you want!
Ingredients
2 Bottles of Berry Breeze (Mixed Berry Infused Rose Wine)
2 Liters of Raspberry Lime Seltzer
1 12oz Pouch of Strawberry Mango Slush Mix
Fresh or Frozen Mixed Berries (about 1 pint each of Raspberries, Strawberries, & Blackberries and/or Blueberries
1 Lime, Fresh, Sliced for Garnish
Ice
Directions
Combine Bottles of Berry Breeze and Seltzer in a large pitcher or cocktail dispenser.
Stir in full pouch of Strawberry Mango Slush Mix.
Sliced mixed berries as needed, add to cocktail and stir.
Chill in the refrigerator for 2 hours for best results.
To serve, pour over ice & garnish with lime!