Frozen Watermelon Margarita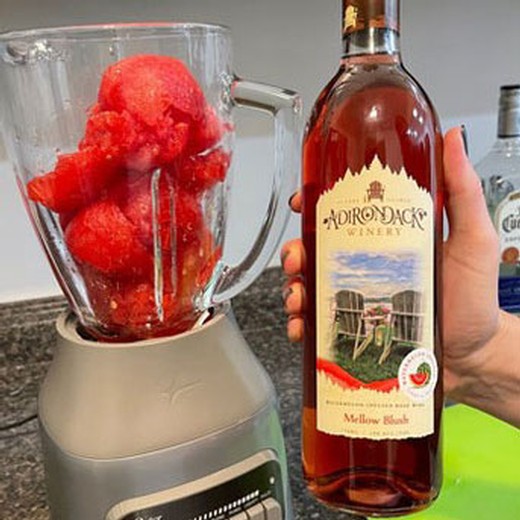 Recipe Date:
August 4, 2021
Measurements:
Imperial (US)
This frozen watermelon Margarita is as easy as it is delicious - serve in a glass or in the hollowed out watermelon you use to make it!
Ingredients
1 Mini Watermelon
1 Btl Mellow Blush
4 ozs Blanco Tequila (or Rum)
1 Lime
1/2 Blender Full of Ice
Directions
1) Use an ice cream scooper to hollow out the mini watermelon and put the fruit into a standard blender.
2) Add up to a full bottle of watermelon infused Mellow Blush.
3) Add tequila (or rum, depending on your preference!)
4) Fill the blender with ice.
5) Pulse until desired consistency.
6) Rim a margarita glass with salt and pour frozen drink into glass. Or pour the drink into your hollowed out watermelon and stick a straw in it for an awesome party hit!