Gewurztraminer Baked Halibut with Artichokes & Tomatoes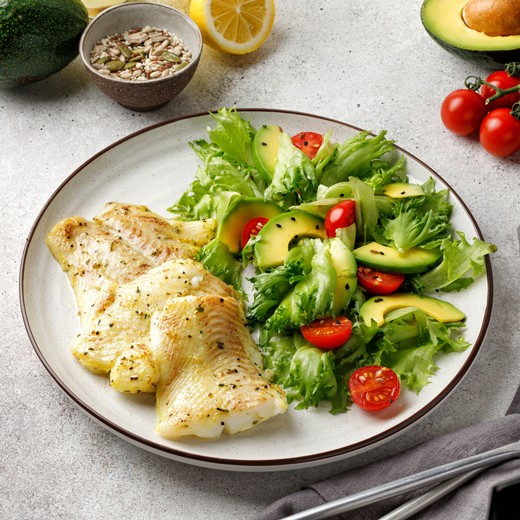 Recipe Date:
April 20, 2016
Measurements:
Imperial (US)
Ingredients
1/4 cup Gewurztraminer
4 fresh halibut fillets
garlic powder, salt & pepper
1/4 cup olive oil
1/3 cup butter
1 14oz can artichoke hearts, drained and quartered
juice of 1 lemon
3/4 cup chicken broth
1 pint cherry tomatoes, halved
Directions
Recipe & image courtesy of Home & Plate.
1. Salt & pepper the halibut fillets; sprinkle with garlic powder.
2. In a large skillet, melt the butter, add the olive oil and bring to medium heat. Saute the fillets for about 3 minutes on each side until just starting to caramelize. Remove the fish from the skillet to a baking dish.
3. Add the artichokes, wine, lemon juice and broth to the pan and simmer for about 5 minutes. Add the tomatoes and simmer for another 3-4 minutes.
4. Bake the fish for 15-20 minutes at 350F until the fish is flaky and cooked through. Serve over angel hair pasta.