Hot Spiced Drunken Apple Cider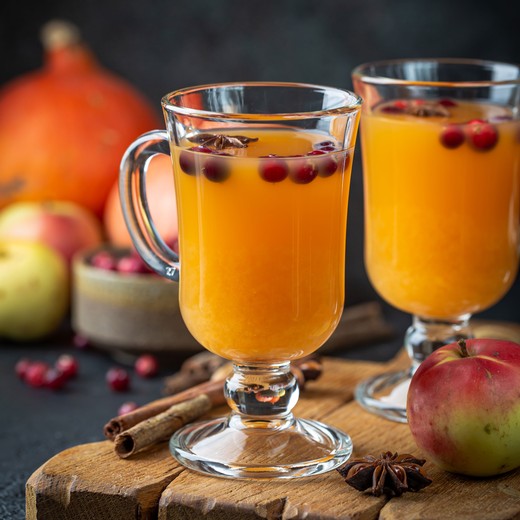 Recipe Date:
December 10, 2014
Measurements:
Imperial (US)
Ingredients
1/2 Gallon Apple cider
1/2 Bottle of Chardonnay
1/2 Bottle of Orchard Blossom
4 Sticks of Cinnamon
4 Cloves
1/4 tsp Nutmeg
1 Vanilla bean split lengthwise
4 tbsps Honey
1 cup Fresh cranberries or apple chunks
Directions
Bring cider and all spices to a boil in a saucepan.
Reduce the heat and simmer for about 10 minutes.
When on low heat, add the wine. Do not boil again to prevent the alcohol from evaporating.
Add the cranberries or apples and simmer for 3-4 more minutes then serve!
Keep on a crockpot for a few hours to serve at a party or event!
*Recipe adapted from Yummly.com recipe for Hot Spiced Drunken Apple Cider.