Iced Wine Parfait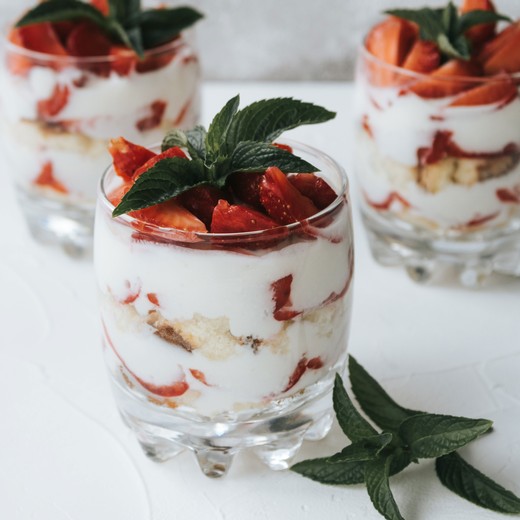 Recipe Date:
May 15, 2020
Measurements:
Imperial (US)
Everything's a little more fun and a whole lot sweeter with Vidal Blanc!
Ingredients
2 cups Green Seedless Grapes
2 cups Red or Black Seedless Grapes
2 cups Marscarpone Cheese
1 cup Powdered Sugar
2 tsps Vanilla Extract
1 Bottle of Vidal Blanc
Directions
INSTRUCTIONS
Slice all the grapes in half and put in large container. Fill with the entire bottle of Vidal Blanc. Put in refrigerator to sit overnight.
The next day, take the mascarpone cheese, add the powdered sugar and vanilla and mix thoroughly.
Take the grapes and wine from the refrigerator. Strain out the grapes and keep reserve wine.
Put a dollop of the cheese mixture in a parfait or wine glass, spoon grapes over the top.
Serve the reserved Vidal Blanc with the dessert.