Lakeside Raspberry Bellini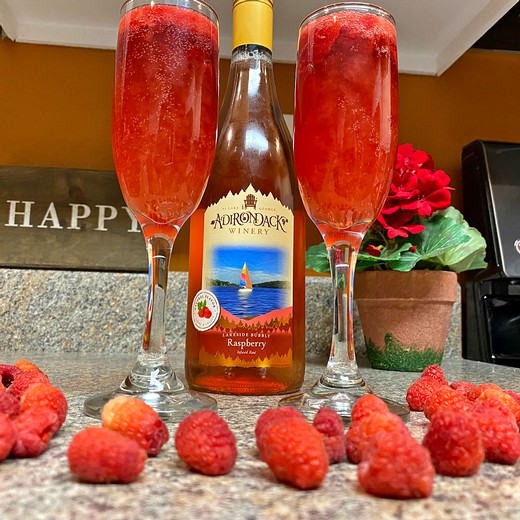 Recipe Date:
June 8, 2021
Measurements:
Imperial (US)
Our first-ever sparkling wine, Lakeside Bubbly, is the perfect addition to a Raspberry Bellini! Best enjoyed at your next celebration!
Ingredients
1 package (10 oz.) frozen sweetened raspberries (thawed)
1 tbsp lemon juice
1 tsp vanilla extract
1 bottle Lakeside Bubbly
Mint leaves and fresh strawberries, optional
Directions
1. Place raspberries in a blender; cover and process until pureed. Press through a fine-mesh strainer into a bowl; discard seeds. Stir in lemon juice and vanilla.
2. Fill each champagne flute with 2 tablespoons raspberry mixture; top with Lakeside Bubbly. If desired, garnish with mint and fresh raspberries.
Click here to check out our video on Tiktok!