Lavenlair Lemonade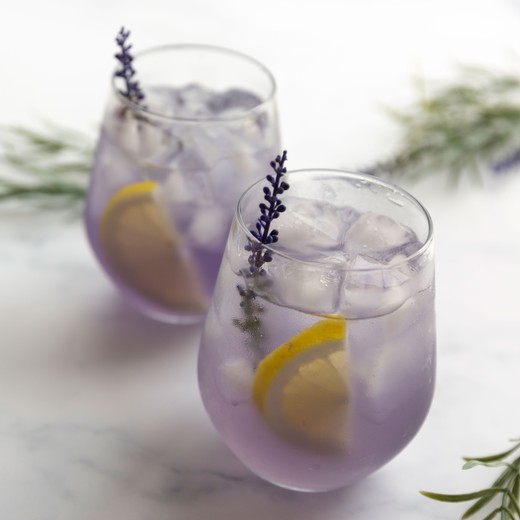 Measurements:
Imperial (US)
Sit back and relax with this delicious cocktail made with culinary lavender from Lavenlair! Try with our Semi-Sweet Riesling OR Cabernet Franc Rosé!
Ingredients
6 cups Water
3 cups Sugar
1/2 cup Culinary Lavender
1 cup Lemon Juice
1 Semi-Sweet Riesling or Cab Franc Rosé
Directions
First, make the concentrate:
Bring 4 cups of water to a boil.
Then pour the boiled water over the sugar and stir until it is completely dissolved.
Immediately add culinary lavender and let steep.
Half lemons and squeeze until there is 1 cup of juice (or use lemon juice).
Let the concentrate steep in the fridge for at least 2 days for the best results.
When ready to serve, remove the lavender buds from the concentrate. Add remaining water (2 cups) and choice of wine. Enjoy!