Long Winter's Nap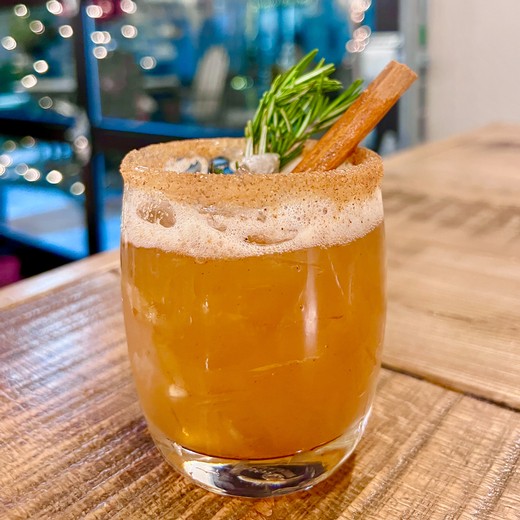 Recipe Date:
January 9, 2023
Measurements:
Imperial (US)
Available on our Winter Cocktail Flight at our Queensbury Tasting Room!
Ingredients
18 oz. Whiskey
1 Bottle of Pinot Gris
12 oz. Lemon Juice
12 oz. Maple Syrup
2 tsp Vanilla Extract
6 Cinnamon Sticks
1 Lemon; sliced thinly into wheels
Cinnamon Stick and Rosemary Sprig for Garnish
Directions
1. Combine 18oz Whiskey, 1 bottle Pinot Gris, 12 oz lemon juice, 12 oz maple syrup flavoring, 2 tsp vanilla extract, 6 cinnamon sticks and1 lemon, thin sliced into wheels in a large container to sit overnight.
2. Rim Rocks Glass w/ cinnamon sugar
3. Fill with Ice
4. Add 6oz of Mixture
5. Squirt Real Maple Syrup Ring into Glass
6. Garnish w/ cinnamon stick & Rosemary sprig