Mango Fruit & Wine Sorbet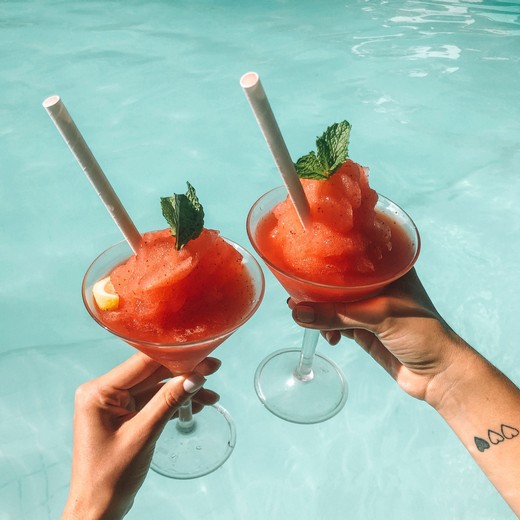 Recipe Date:
April 20, 2016
Measurements:
Imperial (US)
Ingredients
1 1/2 cups Lake Winds White
1 cup strawberries, halved with stems removed
1 cup pineapple, diced
1/2 cup blackberries
1/2 cup raspberries
1/2 cup mangos, diced
3/4 cup simple syrup
Directions
Recipe adapted from BuzzFeed.com
1. Make the simple syrup by dissolving 1 cup of sugar into 1 cup of water.
2. Blend strawberries, pineapple, blackberries, raspberries, mango, wine & simple syrup until well combined.
3. Pour mixture into a 9x9in glass pan, cover with plastic wrap, and freeze overnight.