Mellow Rita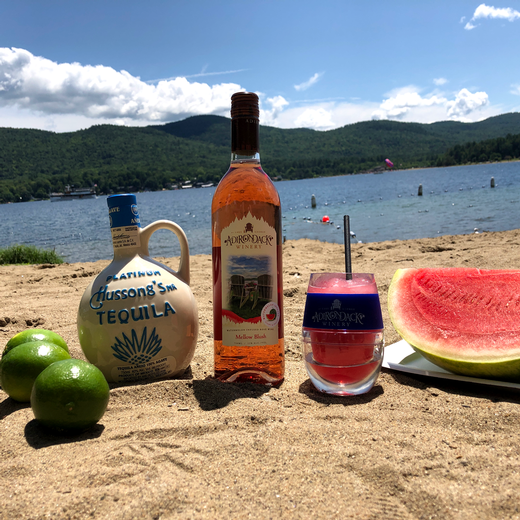 Recipe Date:
July 24, 2019
Measurements:
Imperial (US)
Ingredients
12 cups Cubed Watermelon (med sized watermelon)
1 cup Sugar
1/2 Bottle of Mellow Blush
1/4 cup Lime Juice
1 1/2 cups Tequila (optional)
Directions
PREP
Cut watermelon into cubes. Set 6 cups aside for the simple syrups and 6 cups aside for the watermelon juice.
Step 1
FOR SIMPLE SYRUP: Combine 6 cups of watermelon and 1 cup of sugar in a small saucepan over medium heat. Use a potato masher or another utensil to mash the watermelon and sugar together, pushing out the liquid and dissolving the sugar. Simmer for 5 minutes, stirring frequently. Pour the mixture through a fine-mesh sieve set over a bowl or jar, pressing the watermelon to extract all the liquid. Set aside to cool completely. Makes just over 1 cup of simple syrup.
Step 2
FOR WATERMELON JUICE: Combine the other 6 cups of watermelon and wine in a blender. Blend until smooth, pour through a fine-mesh sieve set over a bowl or jar.
Step 3
COMBINE the tequila, 1.5 cups of the watermelon juice, lime juice, and 1/4 simple syrup in a cocktail shaker with ice. Shake until thoroughly chilled, about 30 seconds, and pour into glasses rimmed with lime juice and coarse salt. Garnish with lime wedges and serve immediately.