Mellow Wine-arita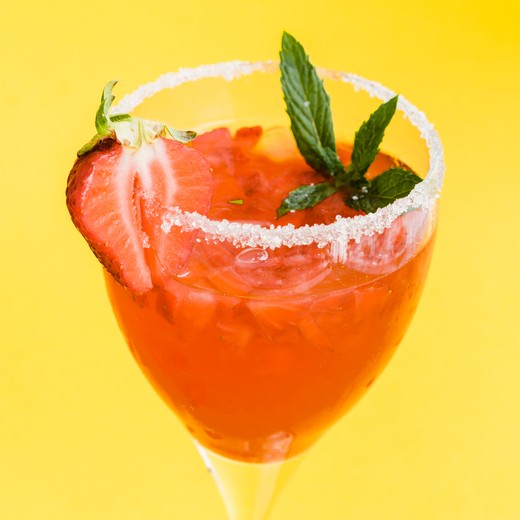 Recipe Date:
May 24, 2016
Measurements:
Imperial (US)
Ingredients
6 ozs Mellow Blush
4 ozs Lemon Italian Ice
4 ozs Strawberry Italian Ice
1/2 Lime (cut into 3 wedges)
2 tsps Coarse Sea Salt
Directions
Place 6oz. Mellow Blush watermelon infused rose and Italian ice into a blender.
Squeeze one lime wedge into blender and blend until smooth. Feel free to use all lemon, or all strawberry Italian ice based on the flavors you like. To cut calories, you may also use 4 oz Italian ice and 4 oz. regular ice (about 4-5 cubes).
Pour salt onto a small plate.
Rub the lime wedge along the rim of a margarita glass. Roll the rim of the glass around the salt until the rim is uniformly coated. Squeeze the remainder of the lime wedge into the bottom of the glass.
Pour your wine and Italian ice mixture into the glass. Garnish with remaining the lime wedge and enjoy!