Mulled Red Wine Cookies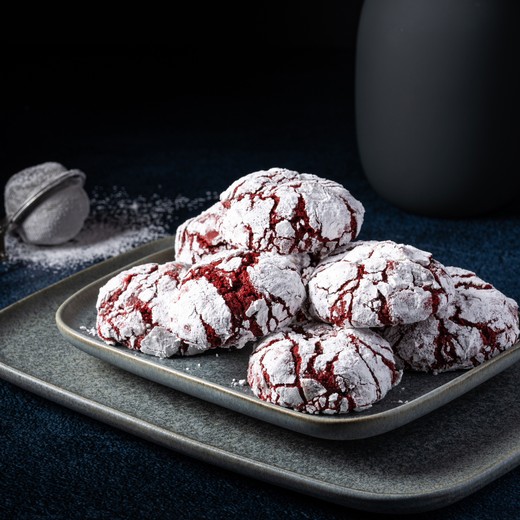 Recipe Date:
March 4, 2021
Measurements:
Imperial (US)
Remember those homemade family Italian cookies your mom or grandmother used to make for the holidays? Well these are just like those, but add our delicious cherry infused red wine for a special mulled wine cookie. They are cute to look at and taste heavenly!
Ingredients
1 stick unsalted butter, room temperature
1/2 cup granulated sugar
1/4 cup packed light brown sugar
1/3 cup Wild Red
2 tbsps cranberry juice
1 navel orange, zested
2 cups all-purpose flour
2 tsps baking powder
1 tsp Chinese five-spice powder
1 tsp kosher salt
4 drops super red gel food coloring
1 drop super black gel food coloring
1/4 cup freeze-dried cranberries, crushed
Directions
1. Preheat oven to 350 degrees. Line 2 baking sheets with parchment paper
2. Place the butter and sugars in a stand mixer or large bowl. Beat until fluffy, about 2 minutes. Add the wine, cranberry juice, and orange zest. Mix until combined (its okay if the mixture looks slightly curdled.)
3. Whisk together the flour, baking powder, Chinese five-spice and salt in a large bowl. Pour half of the dry ingredients into the butter mixture and mix until combined. Repeat with the remaining dry ingredients until a loose dough comes together.
4. Add in the food coloring and mix just until homogenous, scraping down the sides of the bowl as needed.
5. Using a ¾ ounce scoop, make small mounds of dough on the prepared baking sheets, leaving about 2 inches of space between each cookie. Sprinkle the tops of the cookies with the crushed cranberries. Bake until the cookie tops are dry and slightly wrinkled, 12-14 minutes