Pineapple BBQ Chicken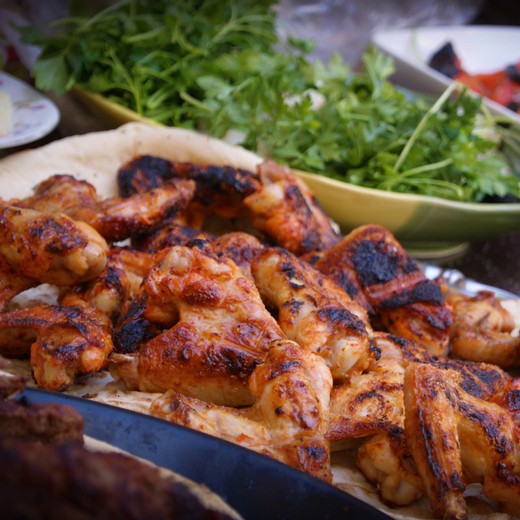 Recipe Date:
May 15, 2020
Measurements:
Imperial (US)
Ingredients
4 whole chicken breast (not boneless)
1 cup BBQ rub
1 cup ketchup
1 cup Sunny Day
1/2 cup crushed pineapple
1/4 cup Worcestershire sauce
2 tbsps brown sugar (loosely packed)
1 tbsp Jackie's BBQ Rub
Directions
Chicken Instructions:
Take chicken breast, rinse and pat dry with paper towels
Cover with BBQ Rub – DO NOT RUB IN!
Wrap tightly in foil and refrigerate 4 hours
Meanwhile, make Pineapple BBQ Sauce
After 4 hours, remove chicken from refrigerator, remove foil and toss (you cannot reuse as it has raw chicken juices on it)
Put chicken in new foil – each separately
Preheat grill to medium
Place chicken on grill over indirect heat. If there is room, put a pan of water in.
Grill on indirect heat for 30-40 mins, until juices run clear
Remove chicken from foil and place back on grill rack, still using indirect heat.
Slather with Pineapple BBQ Sauce and grill on each side twice, 5 mins each. Then remove and enjoy!
Pineapple BBQ Sauce:
Put all ingredients into saucepan and simmer until reduced to 1 ½ Cups (sauce should coat the back of a wooden spoon).
Remove from heat and cool.