Pineapple-Mango Fizz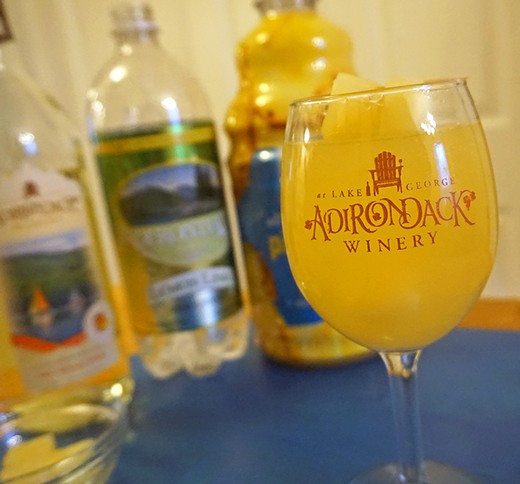 Recipe Date:
April 4, 2017
Measurements:
Imperial (US)
Ingredients
Lake Winds White (mango infused)
Pineapple Juice
Lime Seltzer
1/4 cup Pineapple chunks (canned or fresh)
Directions
Place a few pineapple chunks into a wine glass — save a few for garnish.
Muddle briefly to release juices.
Pour Lake Winds White over fruit, until glass is ½ full.
Add a splash of pineapple juice, and a splash of seltzer to fill glass.
Garnish with remaining pineapple chunks (lime would work well too!) and enjoy!