Pinot Gris Infused Pistachio Cookies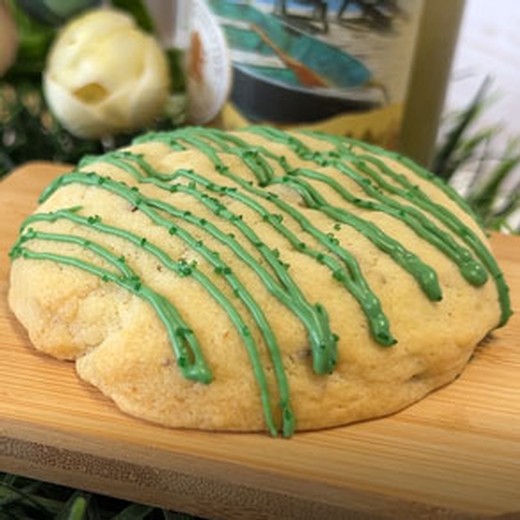 Recipe Date:
March 15, 2022
Measurements:
Imperial (US)
Ingredients
1 cup Room temperature butter
1 cup Sugar
1 Egg
1 tsp Vanilla Extract
1/3 cup Adirondack Winery Pinot Gris
Pinch of salt
1 tsp Baking Powder
2 1/2 cups Flour
1 cup Chopped pistachios
Directions
Mix together your room temperature butter, sugar, and vanilla. Once creamy, add in your egg. Only mix until you don't see the egg anymore. Then, add in your wine. The batter will probably look grainy and separated but it's okay.
In a separate bowl, measure out the flour and add a tsp of baking powder and salt.
Add the dry ingredients to the wet. Mix. If the dough seems very sticky carefully add a tbsp of flour to the dough until it is not tacky. It should be moist but not tacky.
Finally, add your chopped pistachios.
Scoop out dough into teaspoon size balls, and bake for about 12-15 minutes at 350 degrees (300 if baking in a convection oven).
When the cookies have cooled, drizzle some melted green candy wafers (white chocolate drizzle works great too) sprinkle some sprinkles, and enjoy!