Red Wine Hot Chocolate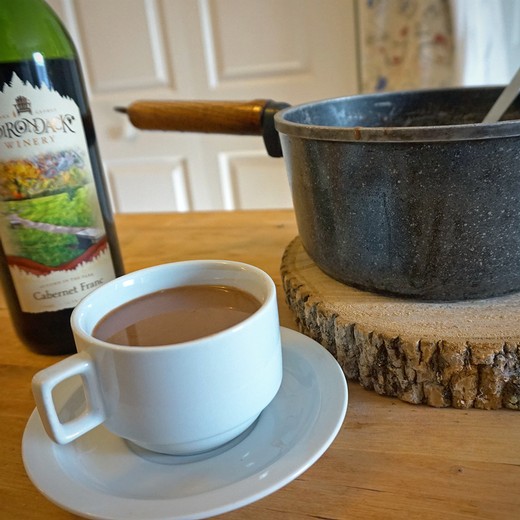 Recipe Date:
February 8, 2017
Measurements:
Imperial (US)
Four simple ingredients and you'll have your new favorite hot chocolate!
Ingredients
2 1/2 ozs Barkeater Milk Chocolate (1 bar)
1 cup Whole Milk
1 tbsp Marshmallow Fluff
1/2 cup Cabernet Franc
Directions
In a small saucepan, combine milk, chocolate and fluff over medium heat, stirring frequently until chocolate and fluff melt and combine.
Reduce heat to low, and stir in wine, keeping over low heat until warm.
When serving, feel free to top with whipped cream, chocolate syrup, cinnamon or an extra marshmallow!