Red Wine Truffles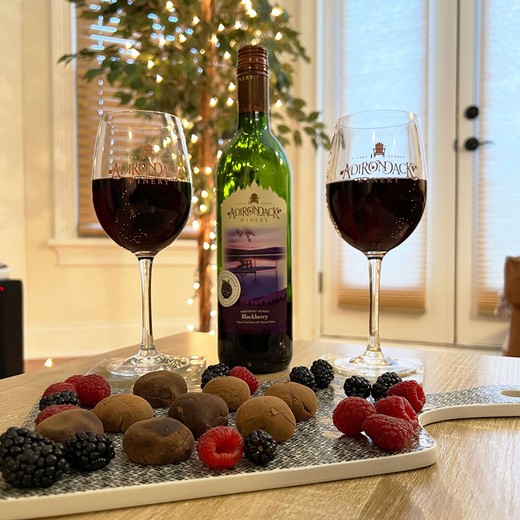 Recipe Date:
December 9, 2014
Measurements:
Imperial (US)
Ingredients
8 ozs High quality semi-sweet or bittersweet chocolate, finely chopped
1/2 cup Merlot *For something sweeter, substitute with Amethyst Sunset
2 tbsps Butter, melted
1/2 cup Cocoa powder
Directions
Place the finely chopped chocolate in a small bowl and set aside.
In a small saucepan, bring the wine to a boil over medium-high heat. *For something sweeter, substitute with Amethyst Sunset
Once boiling, remove the wine from the heat and pour over the chocolate. Let stand for 5 minutes.
Stir until the chocolate is completely melted and smooth, then stir in the butter.
Allow the chocolate to rest until it begins to firm, about 30-45 minutes. Stir every 5 to 10 minutes. (If the chocolate gets too hard, melt over a double boiler and repeat the cooling process. Do not refrigerate or freeze the chocolate to shorten the cooling process.)
Place the cocoa powder in a small bowl.
Using a spoon, pick up approx. a teaspoon of the chocolate and roll it between your palms until it forms a sphere.
Roll the truffle in the cocoa powder until completely covered. Place the truffle in a fine-mesh strainer and shake to remove the excess cocoa powder, then place it on a baking sheet to firm up.
Recipe yields 30-40 truffles. The truffles can be stored in an airtight container at room temperature for 1 week, or in the refrigerator for 2-3 weeks. Bring the truffles back to room temperature and re-roll them in the cocoa powder for a more polished appearance before serving.
*Recipe adapted from PastryAffair.com recipe for Red Wine Chocolate Truffles.