Serenity Lavender Sweet Tea Recipe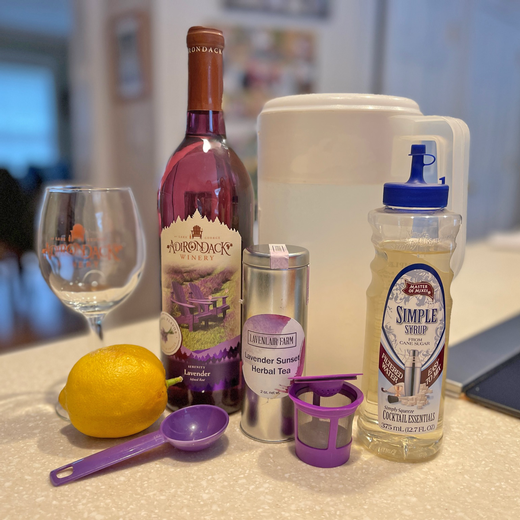 Recipe Date:
April 7, 2021
Measurements:
Imperial (US)
Our 13th Anniversary wine cocktail! Your friends will love this sweet tea made with our lavender infused Serenity.
Ingredients
1 bottle of Serenity
25 oz water, boiled
2 tbsp Lavenlair Farms Lavender Sunset Herbal Tea
2 tbsp simple syrup
1 large lemon, sliced into wedges
Directions
1. The night before, pack tea into satchel and place in a pitcher.
2. Pour boiling water over tea into pitcher.
3. Place in fridge overnight.
4. Remove satchel from pitcher and add wine.
5. Squeeze juice of each lemon wedge into pitcher and toss wedges in.
6. Add simple syrup and stir.
7. Place back in fridge until ready to serve!
*Wanna kick it up a notch? We suggest adding 4oz of Springbrook Hollow Limoncello!