Shamrock Sangria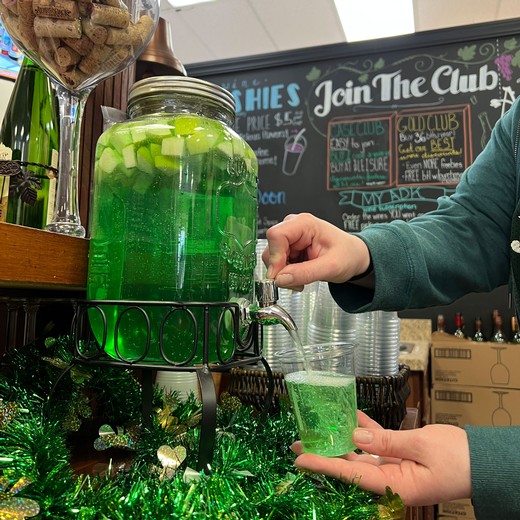 Recipe Date:
March 16, 2016
Measurements:
Imperial (US)
Go green this St. Patty's Day with this deliciously sweet wine cocktail with a festive green color!
Ingredients
1 bottle Adirondack Winery Pinot Gris
1 bottle Adirondack Winery Orchard Blossom
1 cup Lemon Lime Soda
1/2 cup White Pear Juice
2 diced Granny Smith Apples
*Optional Green Food Coloring
*Optional Fresh Rosemary sprig for garnish
Directions
Combine the wine, pear juice and diced apples, and refrigerate for up to 24 hours, allowing the ingredients to marinate.
When it's time to serve, add the soda and to the container – add a few drops of food coloring to get extra festive.
Garnish with rosemary before serving and enjoy!