Sunny Day White Wine Margarita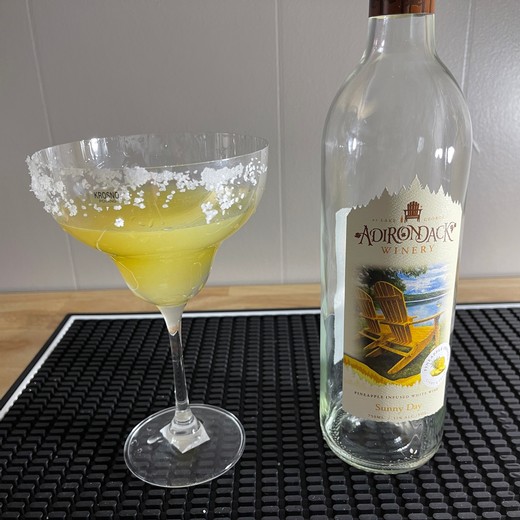 Recipe Date:
February 22, 2021
Measurements:
Imperial (US)
This delicious white wine margarita can be made with your favorite fruit-infused or traditional varietal white wine! Makes a full pitcher!
Ingredients
5 Limes
2 Lemons
2 tbsps Orange juice concentrate
1/4 cup Sugar
4 ozs Triple Sec
1 Bottle of Sunny Day
Salt & Lime Wedges for Garnish
Directions
Squeeze the juice of the limes and lemons into a large pitcher.
Add organize juice concentrate and sugar and stir until the sugar is dissolved.
Add Triple Sec and pineapple infused Sunny Day. Stir.
Pour into salt rimmed rocks glasses over ice and enjoy!
*If your pitcher has a strainer, you can add ice into the pitcher and stir. Then strain into margarita glasses for a more traditional experience!