Soaring Strawberry Shortcake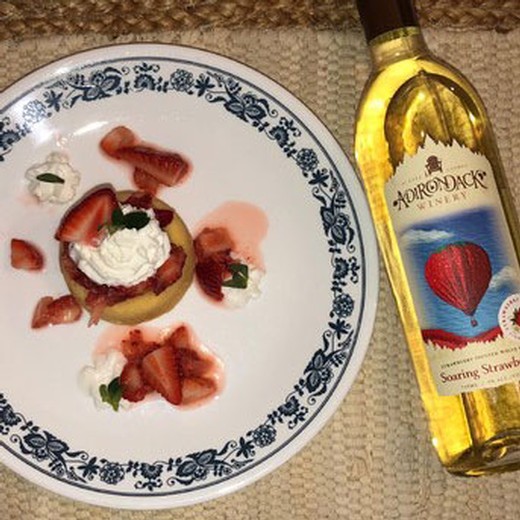 Recipe Date:
February 27, 2019
Measurements:
Imperial (US)
This recipe is so simple and quick, you will want to make it all the time! Infused with our Soaring Strawberry, this boozy dessert is perfect to share with friends or save it all to yourself...we won't judge! Light and sweet, this shortcake will make your tastebuds dance and beg for more.
Ingredients
4 cups Strawberries
1/2 cup Sugar
1/2 cup Soaring Strawberry
6 Sliced Dessert Cakes (or Biscuits)
Whipped Cream
Directions
Rinse and dry strawberries.
Then cut into quarter sized pieces and place in a medium-sized bowl.
Using a fork, mash the strawberries until it is a thick liquid texture...you still want chunks of strawberries in this mix.
Add your sugar and stir. Give it a taste...if you want to add more sugar feel free to do so!
Then add the wine and mix everything together.
Place in the fridge to allow the wine to soak into the strawberries.
The longer you leave it in, the more savory and tasty it will be!
For a faster and simpler route, use sliced dessert cakes from your local grocery store. For a more authentic and homemade taste, make your own biscuits! Place dessert cake or biscuit on a plate. Take out your strawberry mixture and place your desired amount on top. Last but certainly not least...add your whip cream and enjoy!